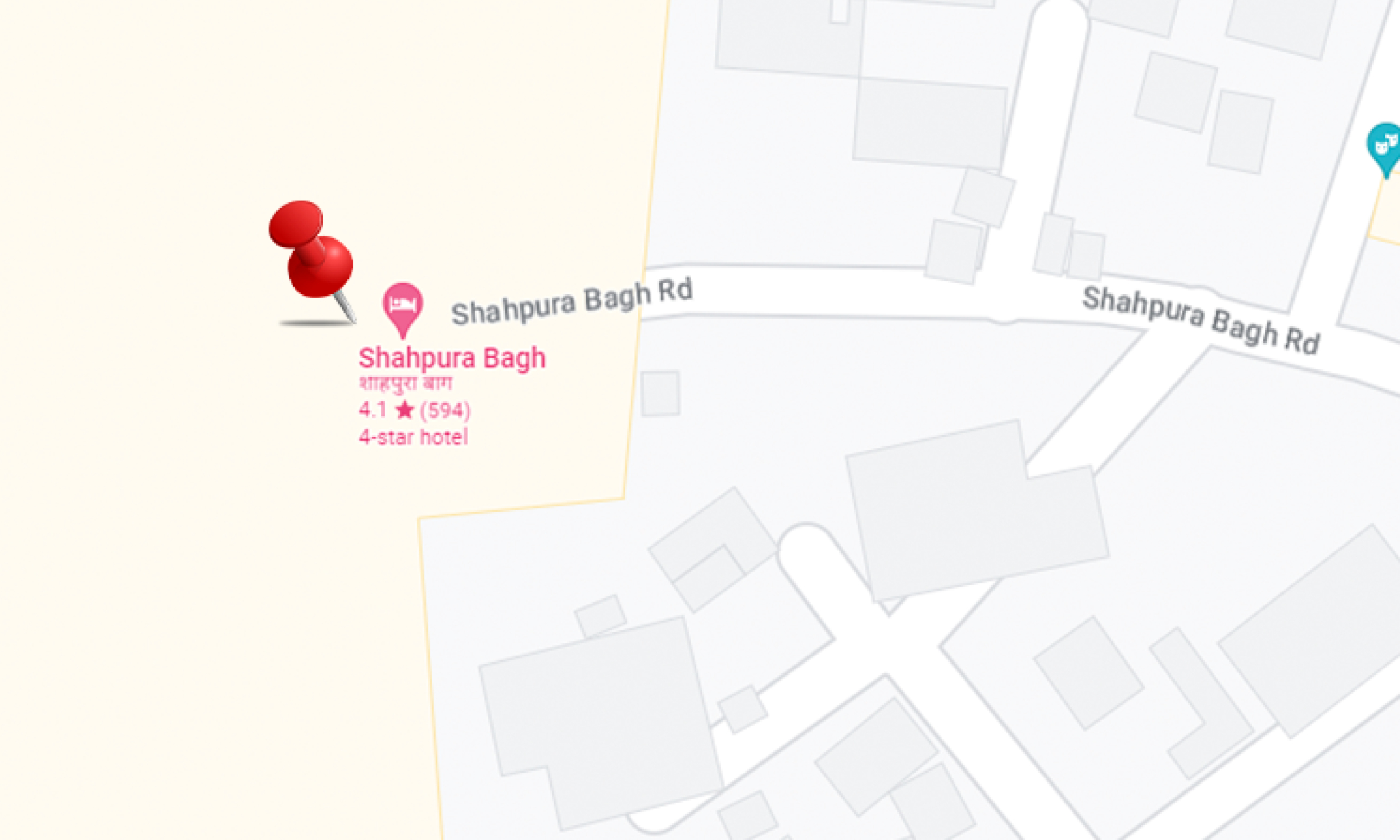 Location
Shahpura Bagh is located midway between the major cities of Rajasthan – Jaipur, Udaipur, and Jodhpur.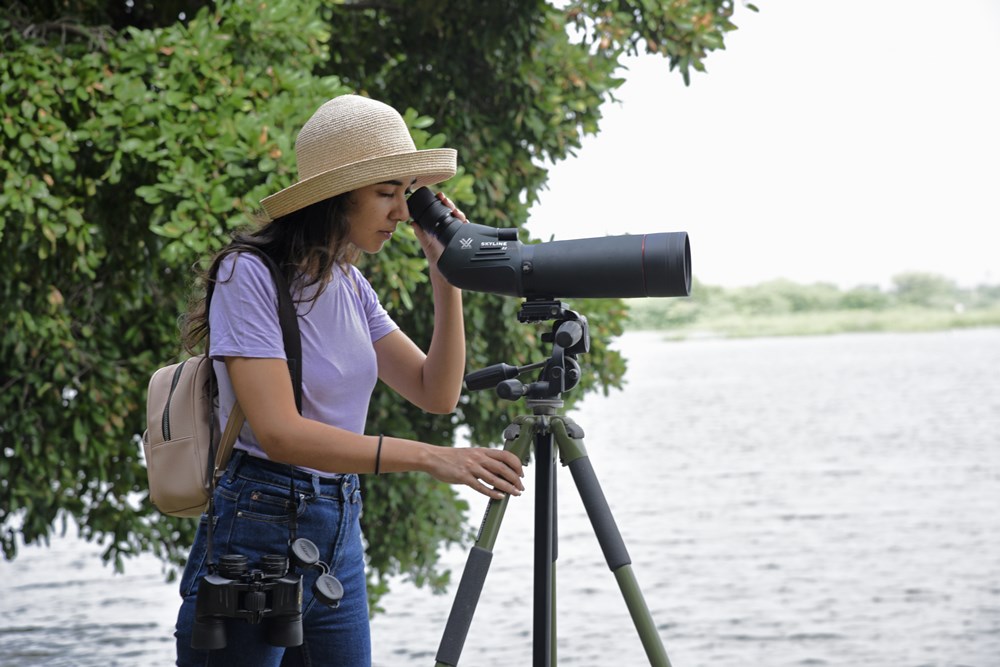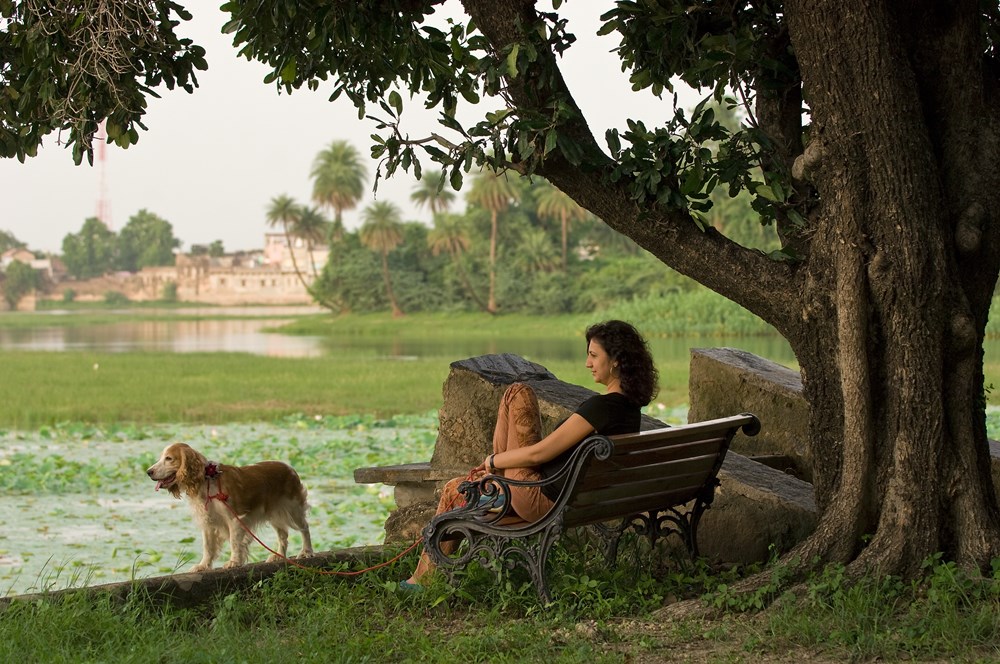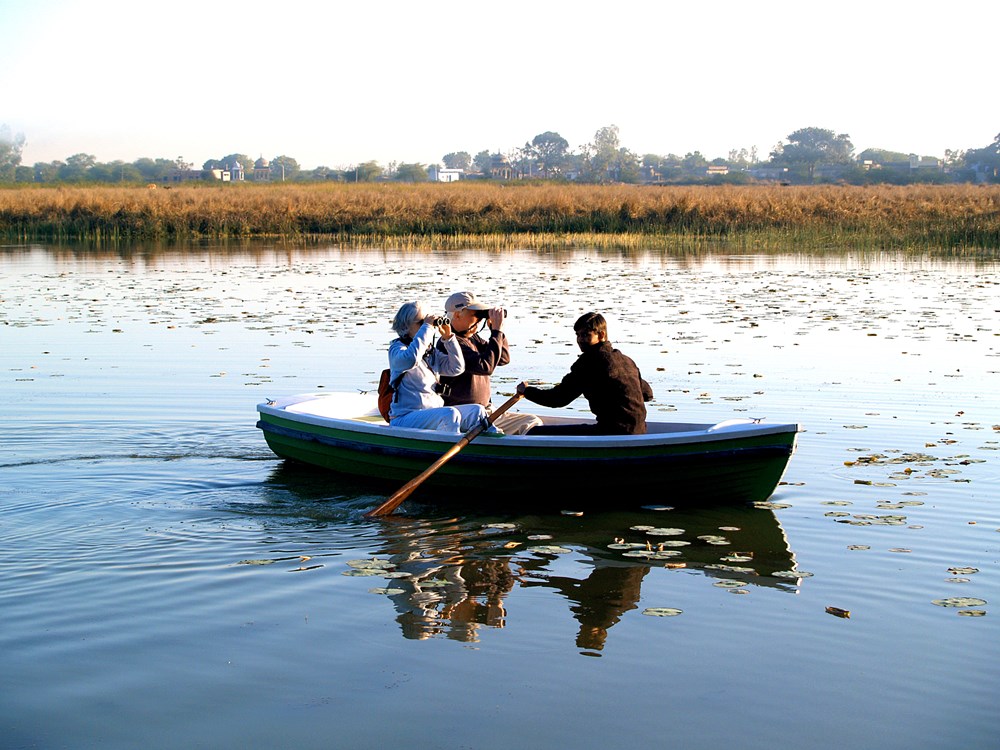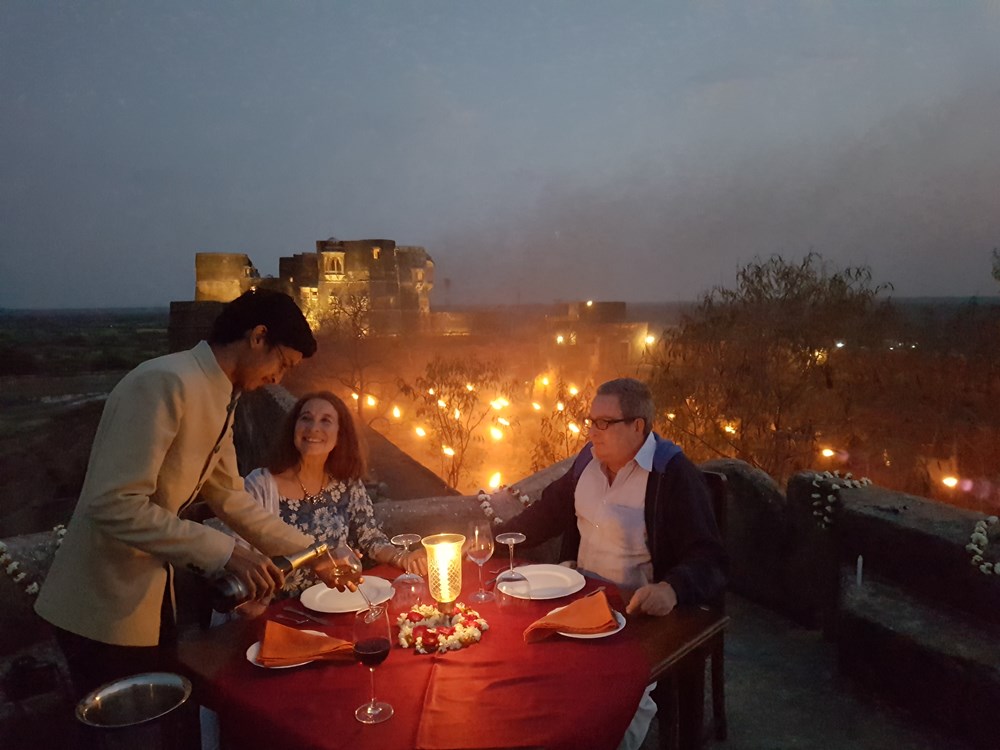 Things to know
The nearest airport is Jaipur which is a driving time of 3.5 hours. Udaipur is around a 4.5-hour drive from Shahpura Bagh.
A birdwatcher's paradise: walking trails, boat rides on tranquil lakes, and bike rides through the estate are immensely rewarding.
All rooms are air-conditioned.
Perfect for most travelers from Honeymooners and young couples to families with children who want to venture out and explore the 50-acre property.
Do not miss sundowner drinks and curated Champagne dinners at the 400-year-old Dhikola Fort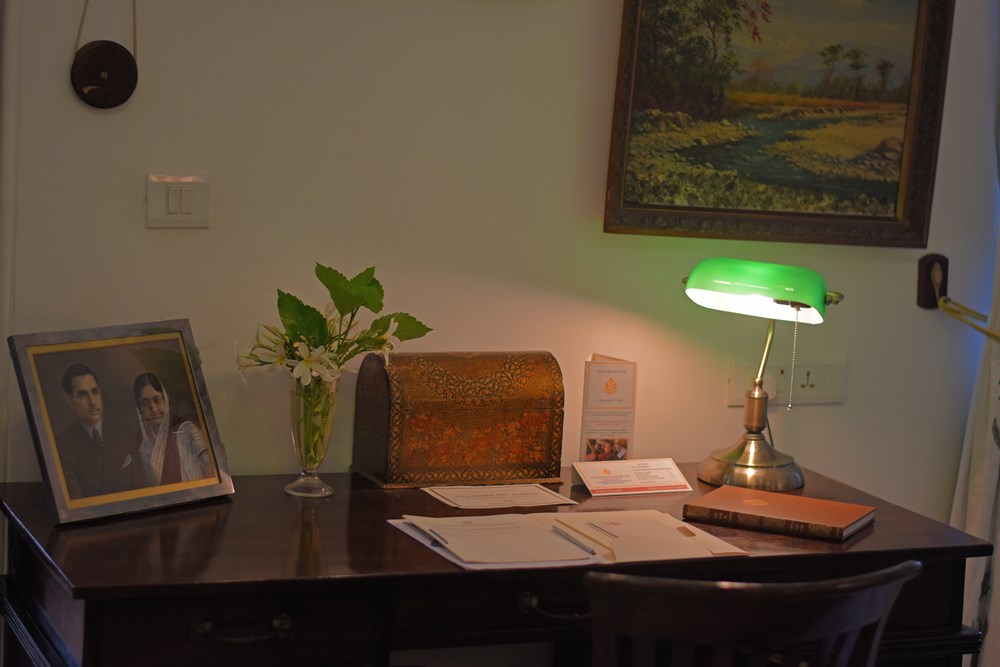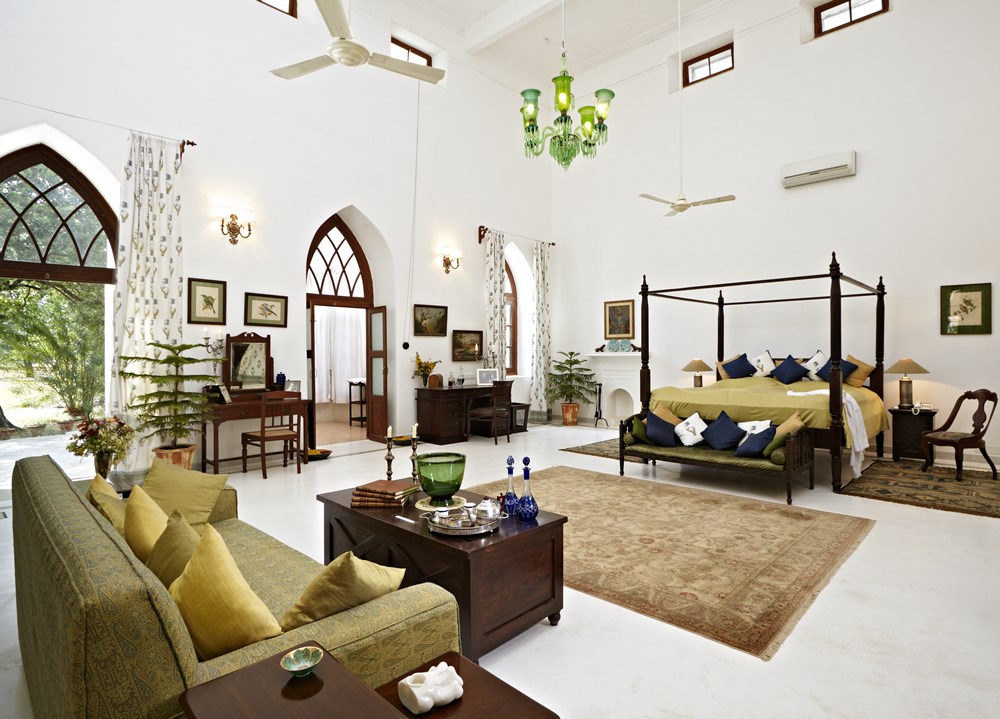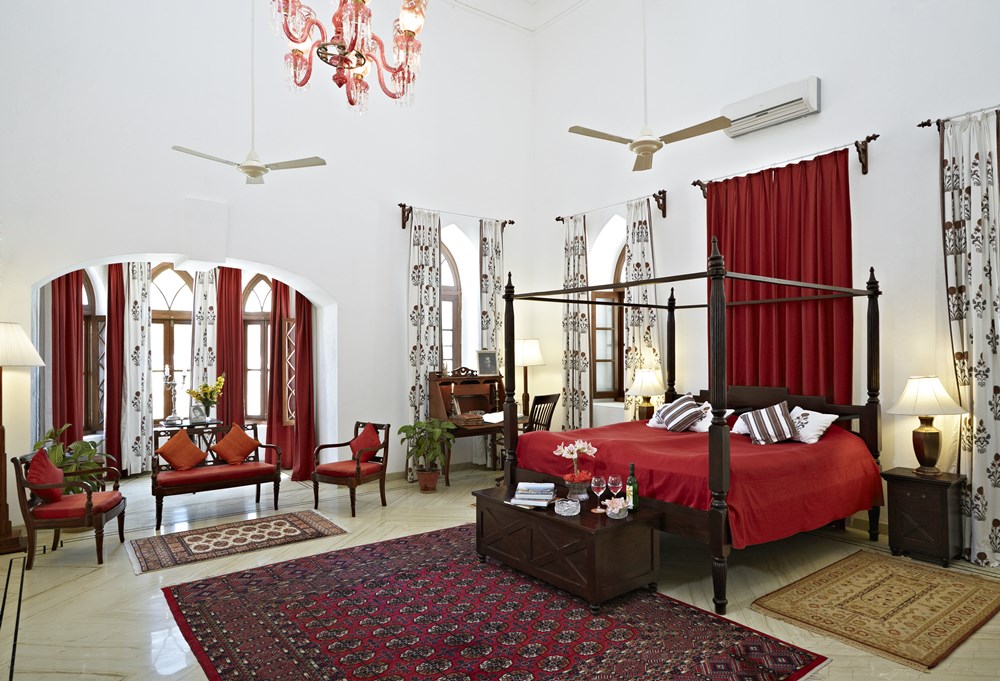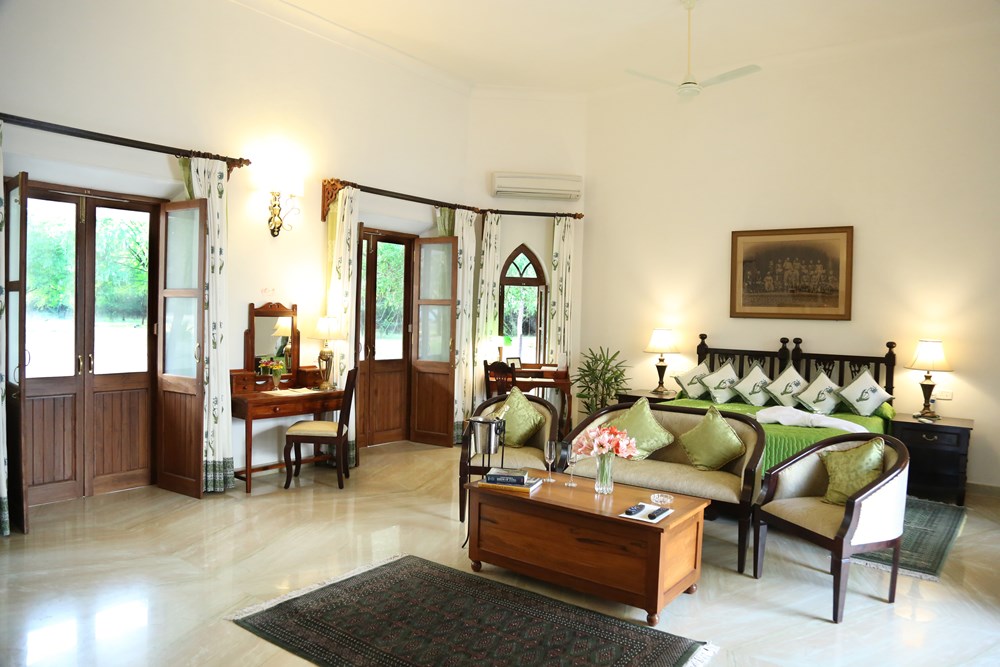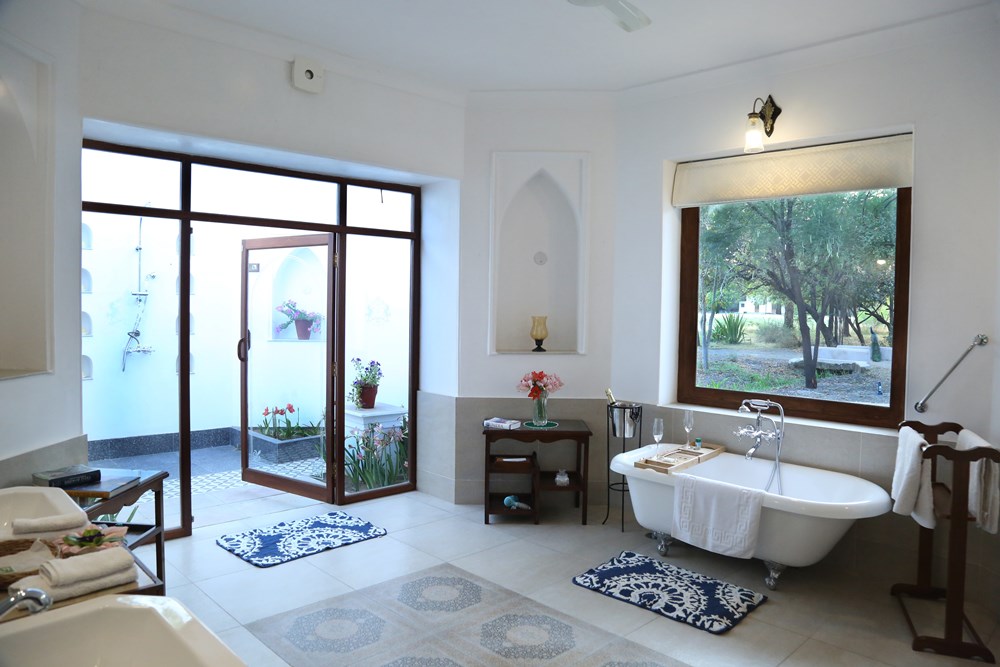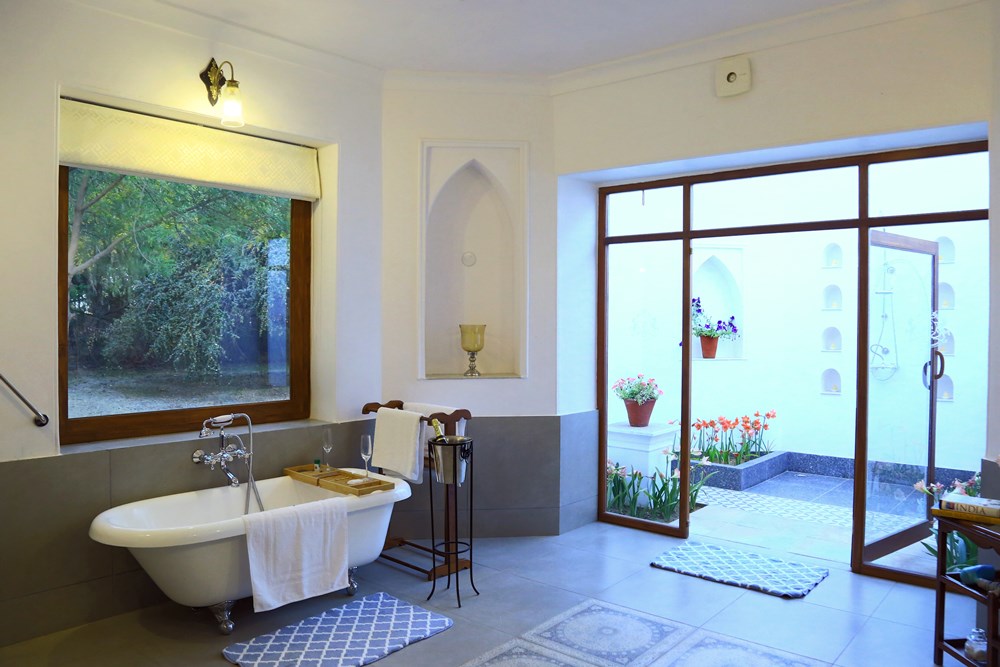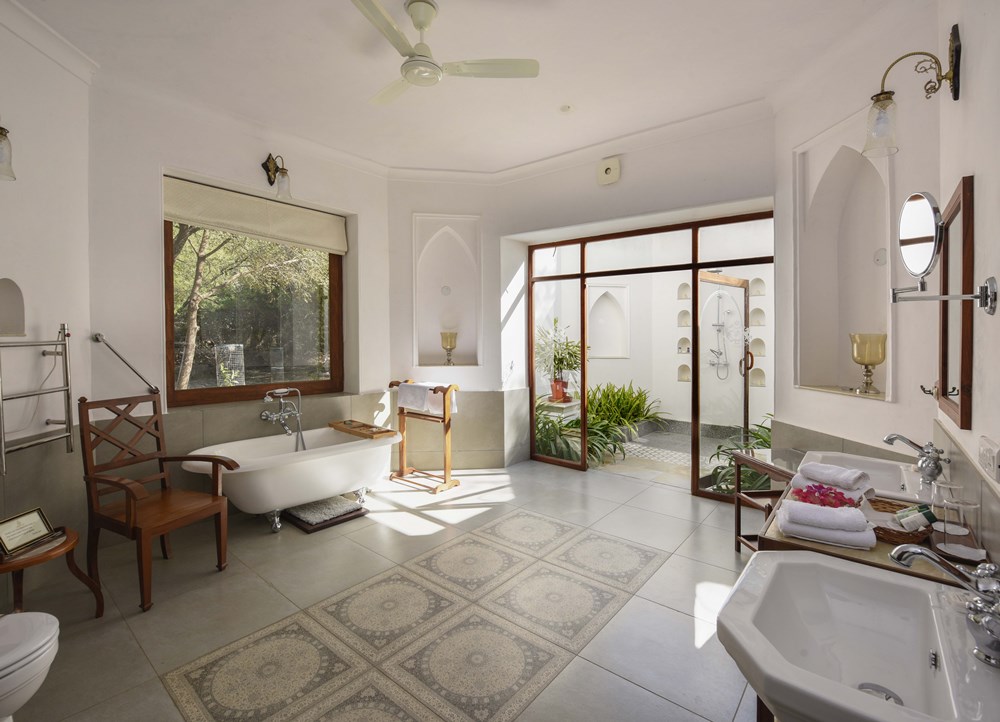 Rooms & Suites
Every suite in the mansions of Shahpura Bagh is unique and exudes a fine balance of vintage vibes, a sense of space, and modern luxuries. The massive suites have 25-foot high ceilings, while the walls and floors are plastered using a traditional araish technique. All suites are air-conditioned and feature distinct Rajasthani décor with handmade kilims and block-printed textiles in traditional motifs and adorned with family heirlooms including paintings. The large en-suite bathrooms are awash with natural light and offer luxurious amenities.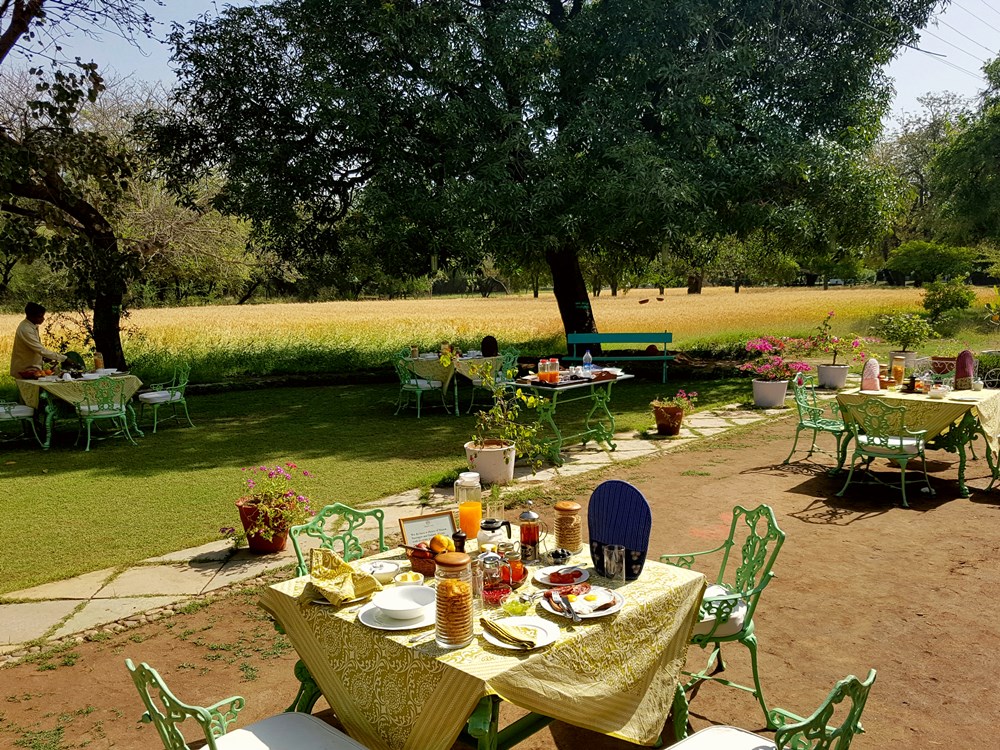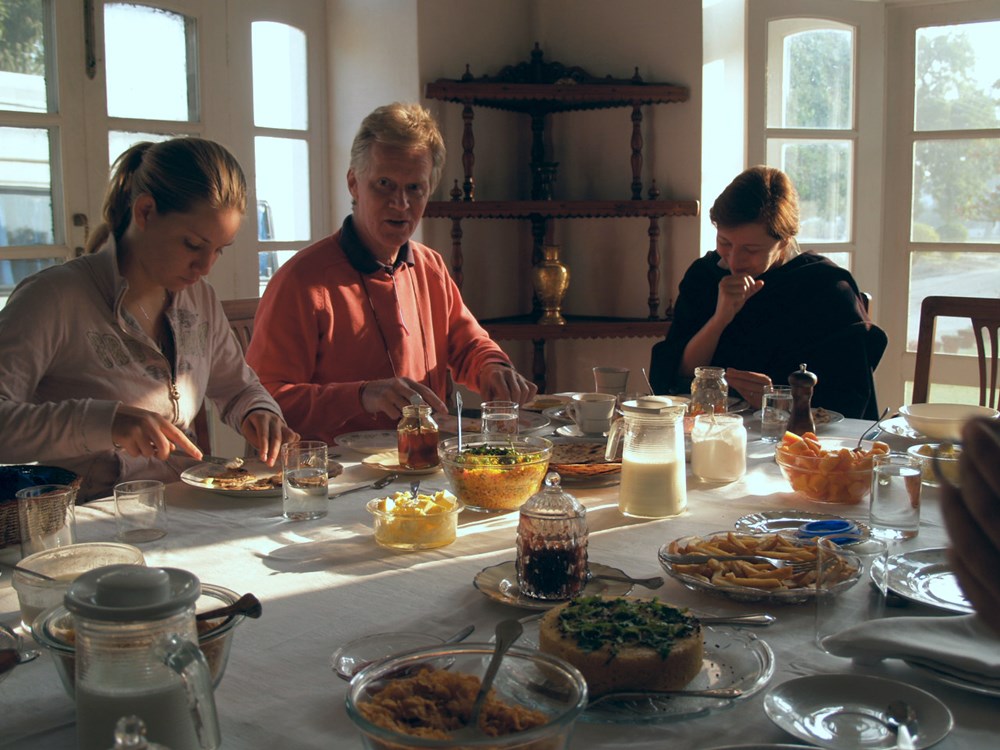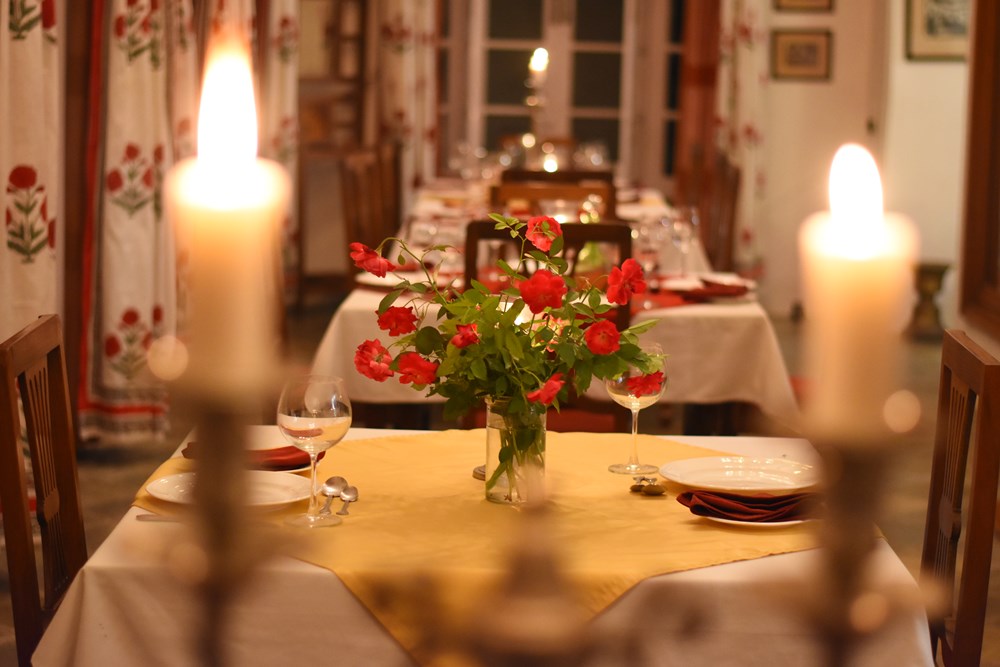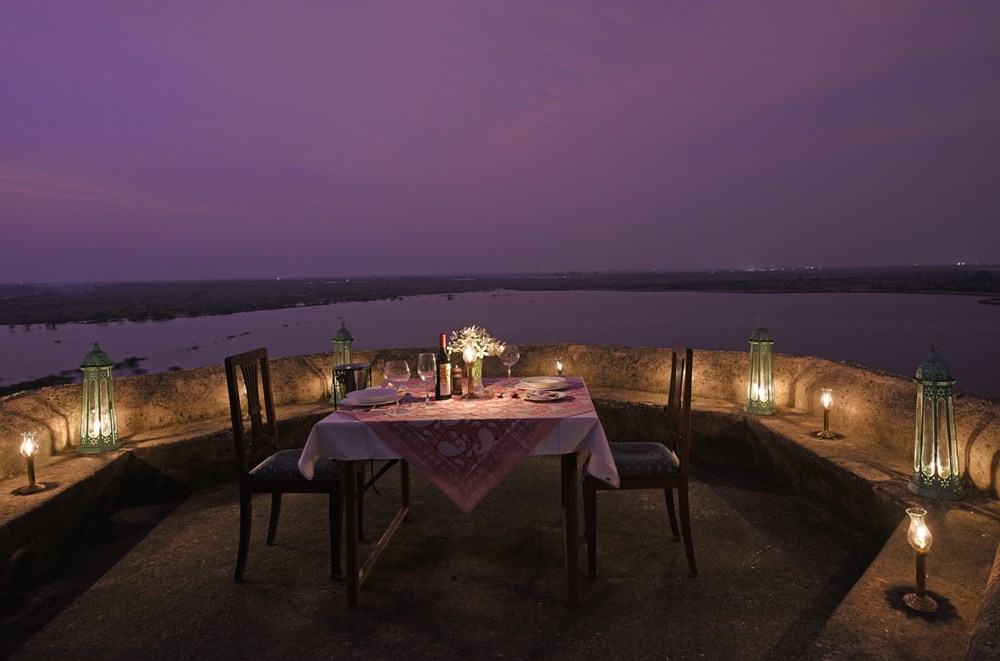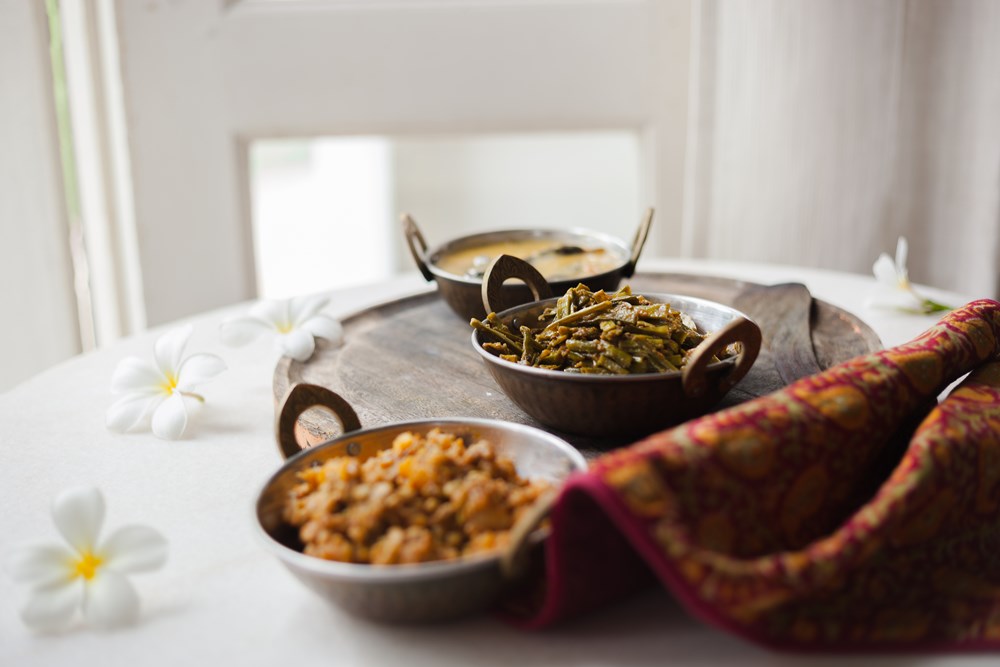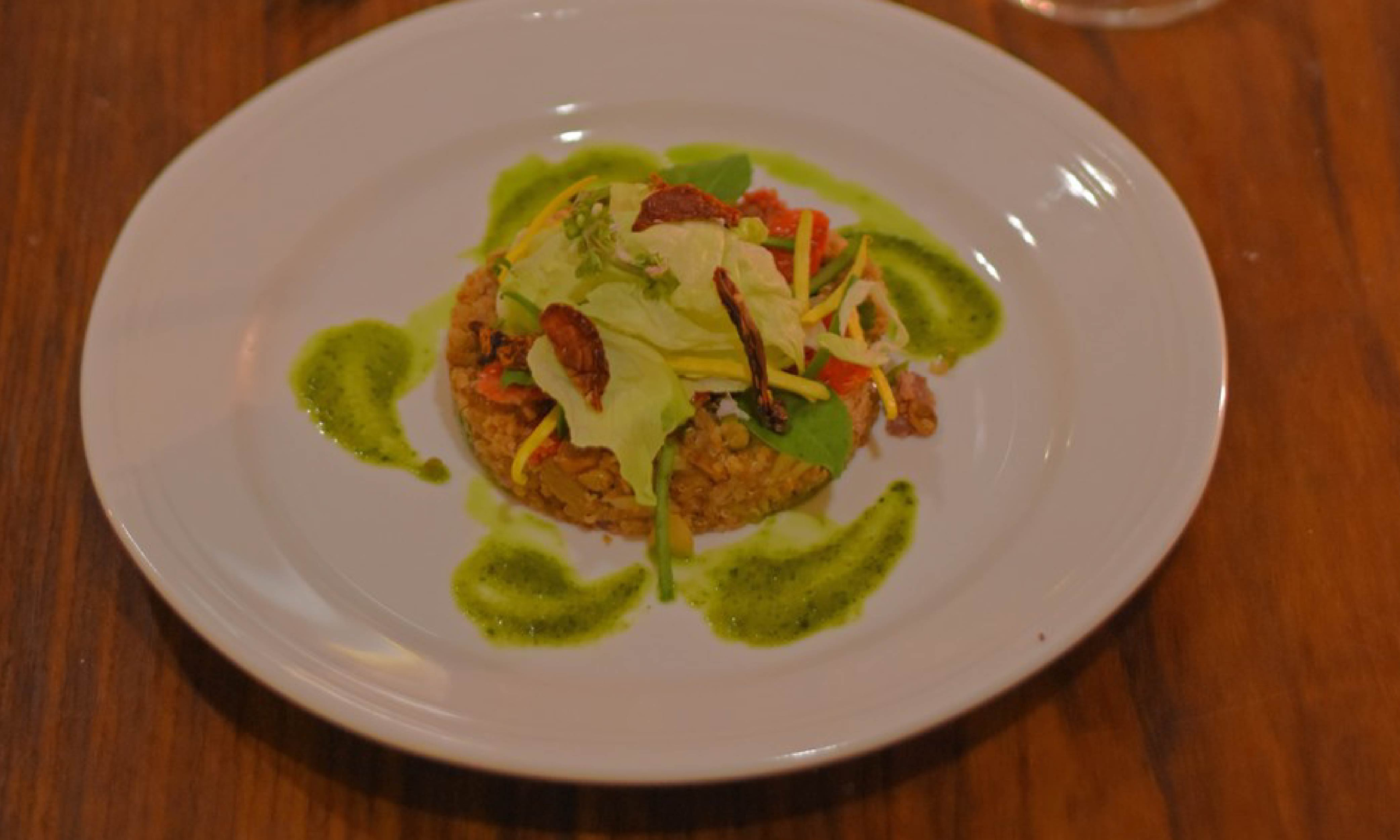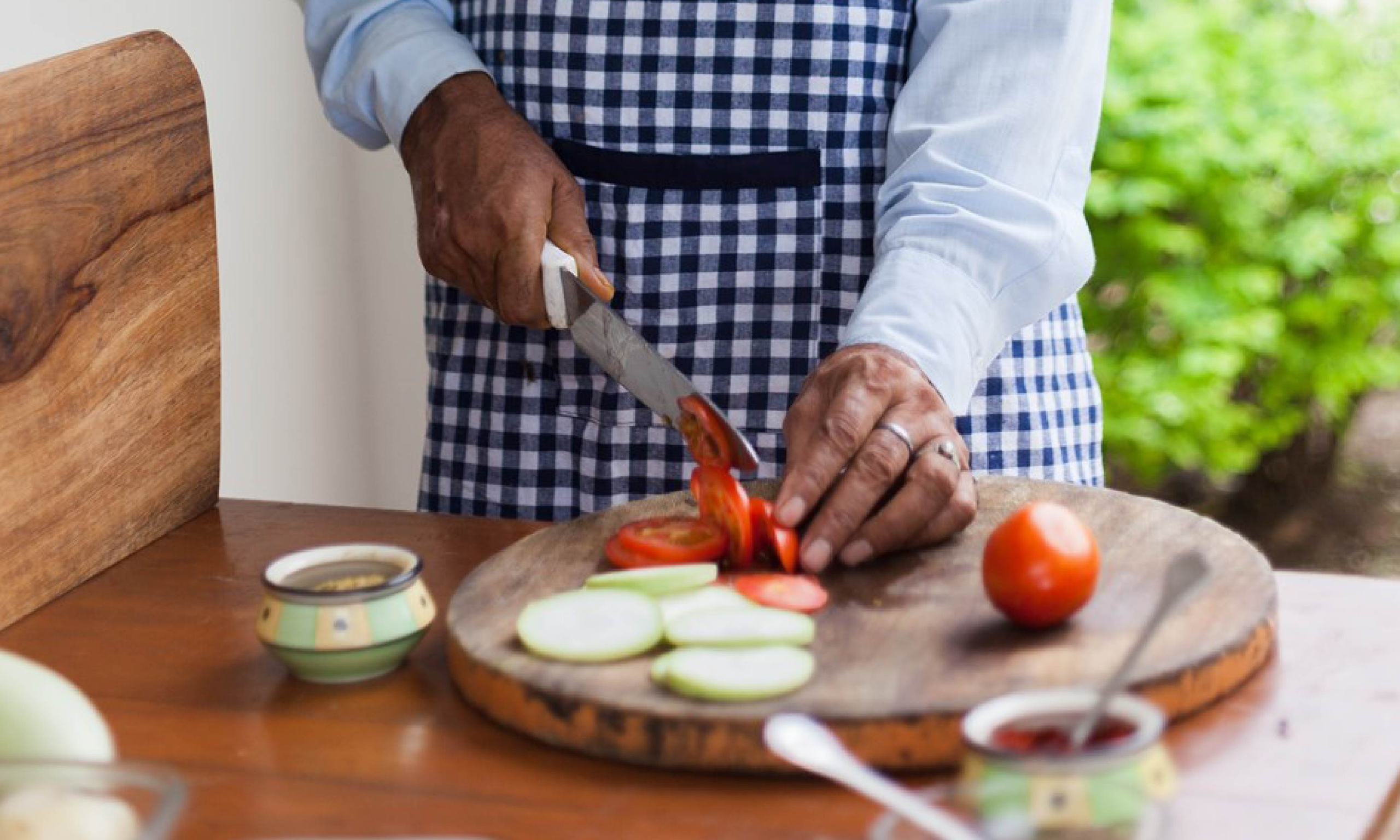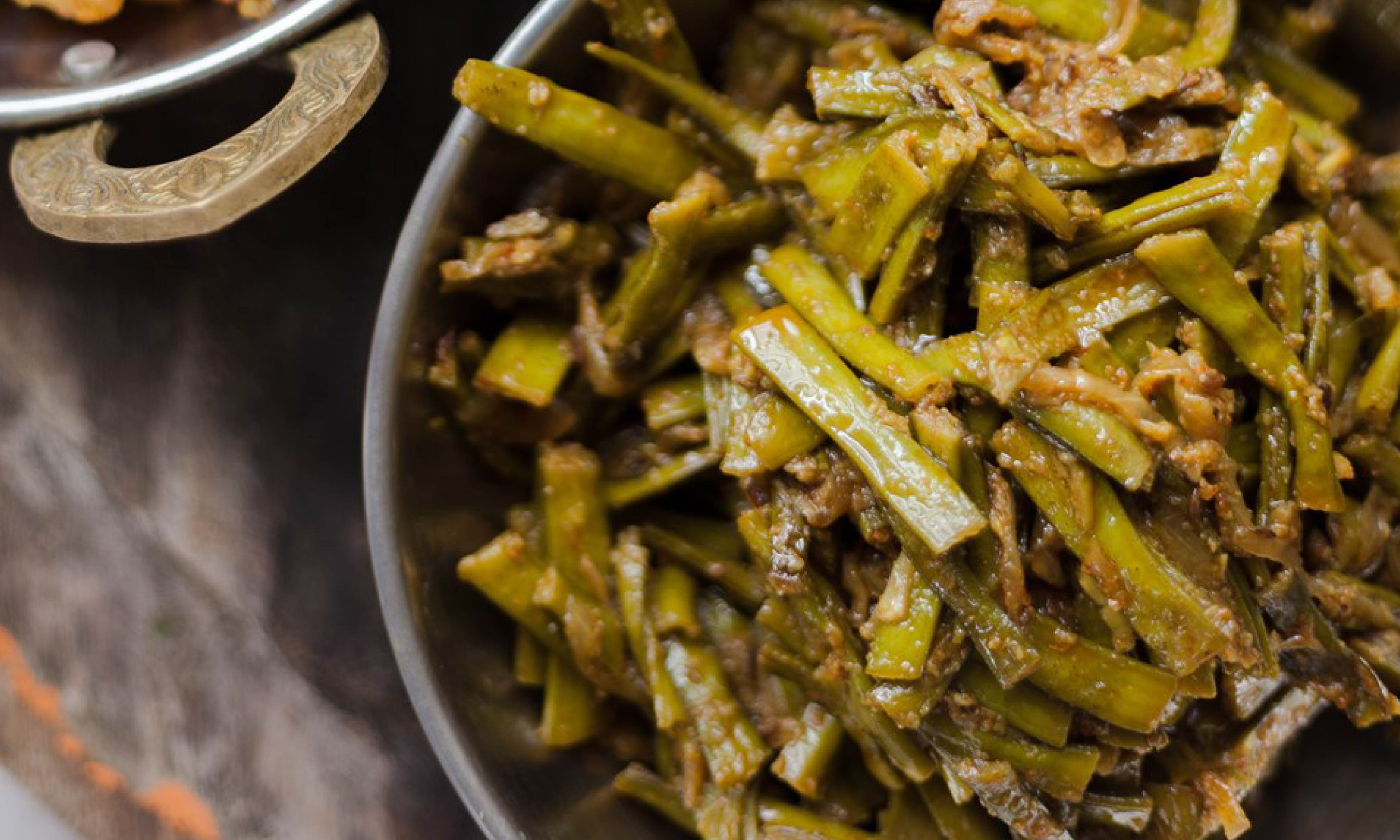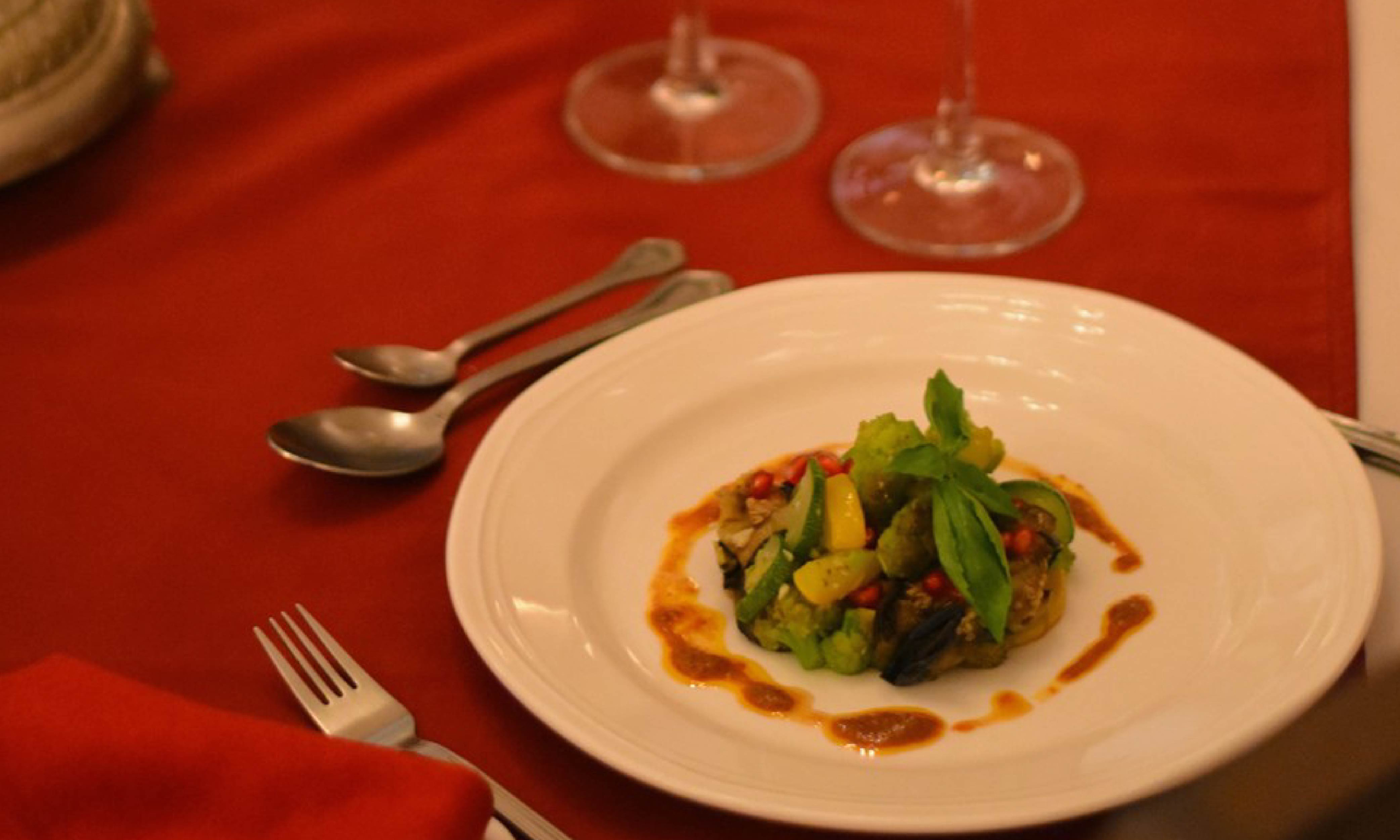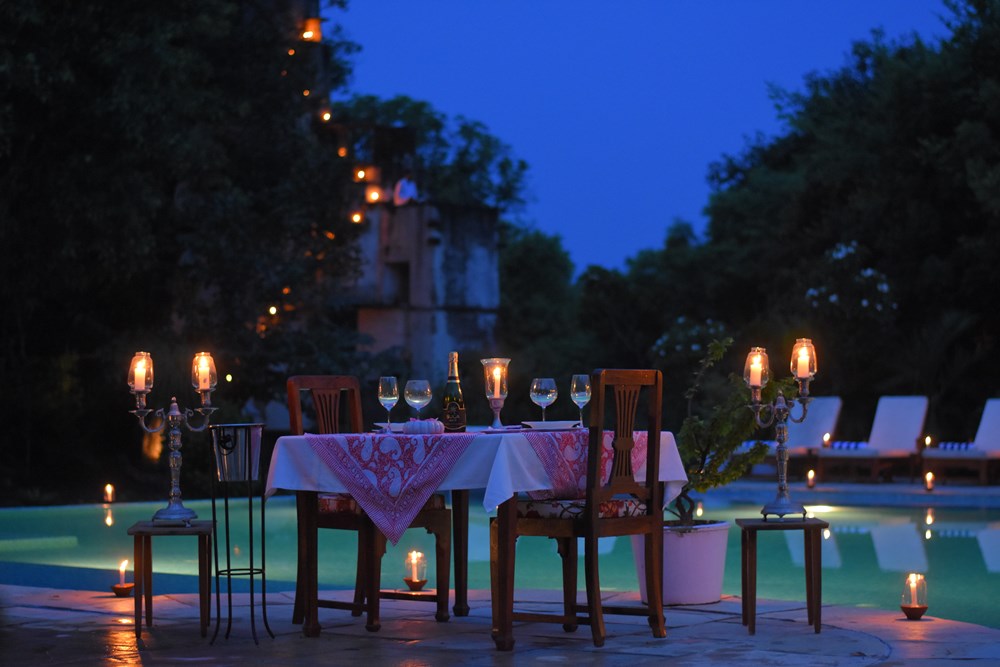 Restaurants & Bars
Homegrown goodness harvested from the in-house organic garden and locally sourced from nearby villages are translated into recipes that have been handed down from generations and served in beautiful al fresco settings. A choice of regional, Continental and Indian make up the menu.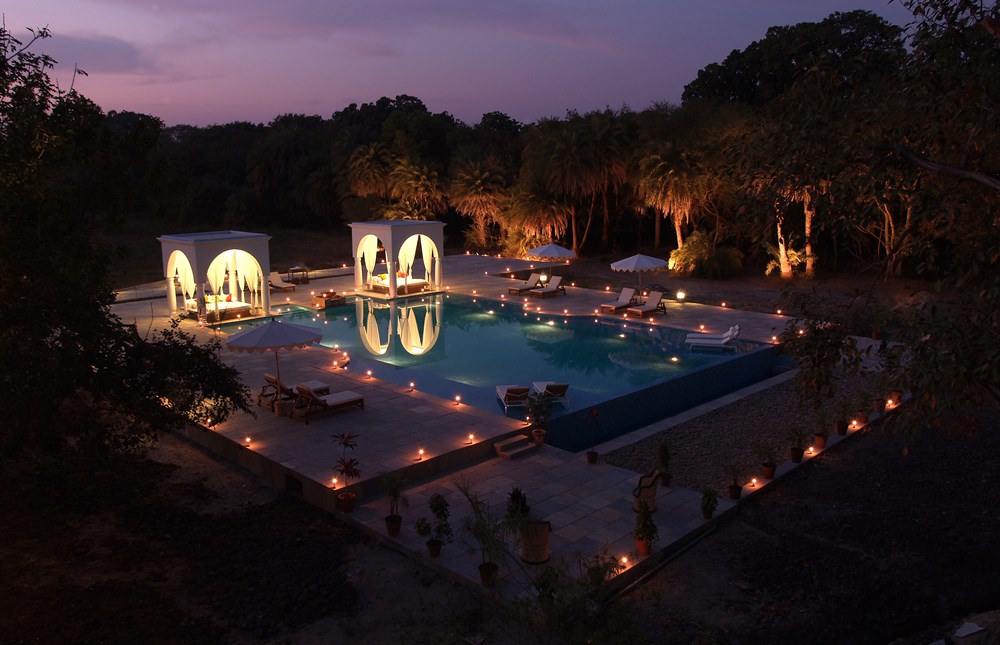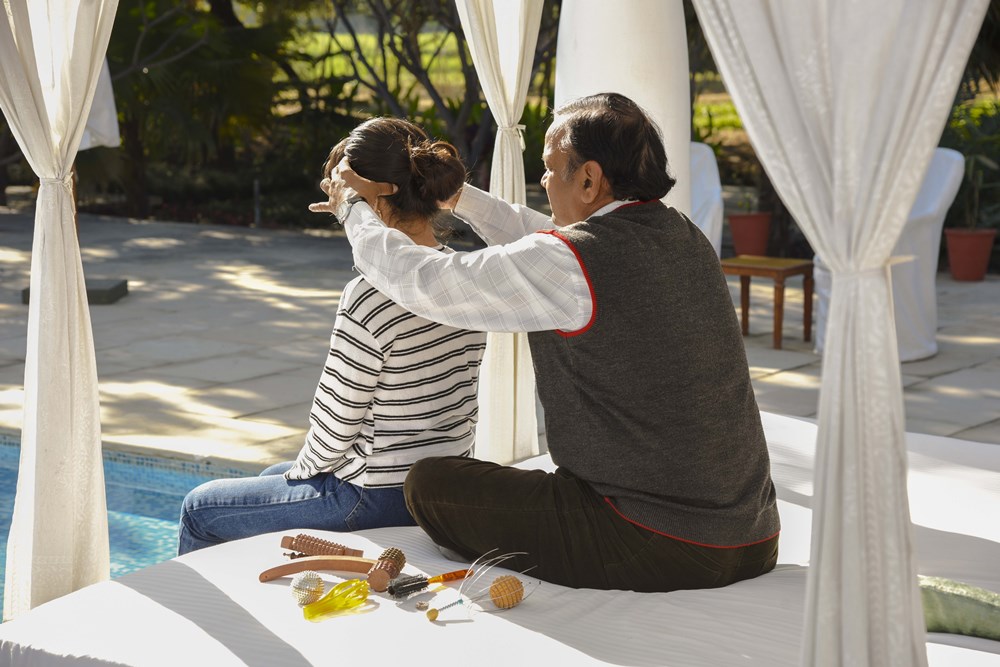 Spa & Wellness
The hotel has no dedicated spa, but guests can opt for massages and acupressure from the master therapist at Shahpura Bagh. Guided Yoga sessions are held in the morning for a great start to the day.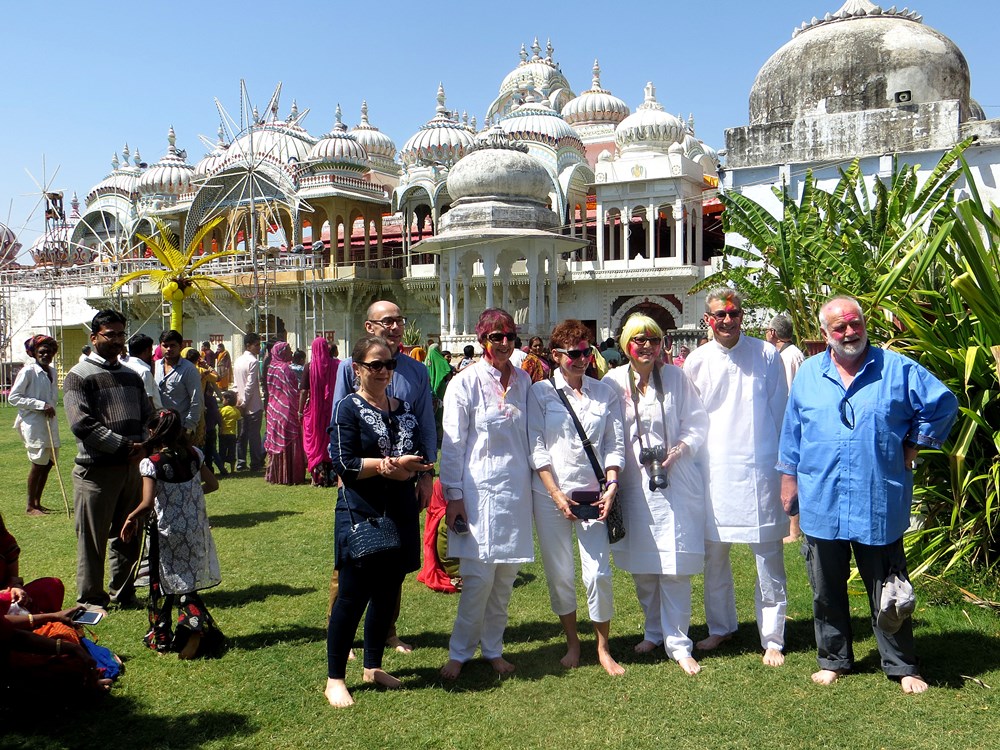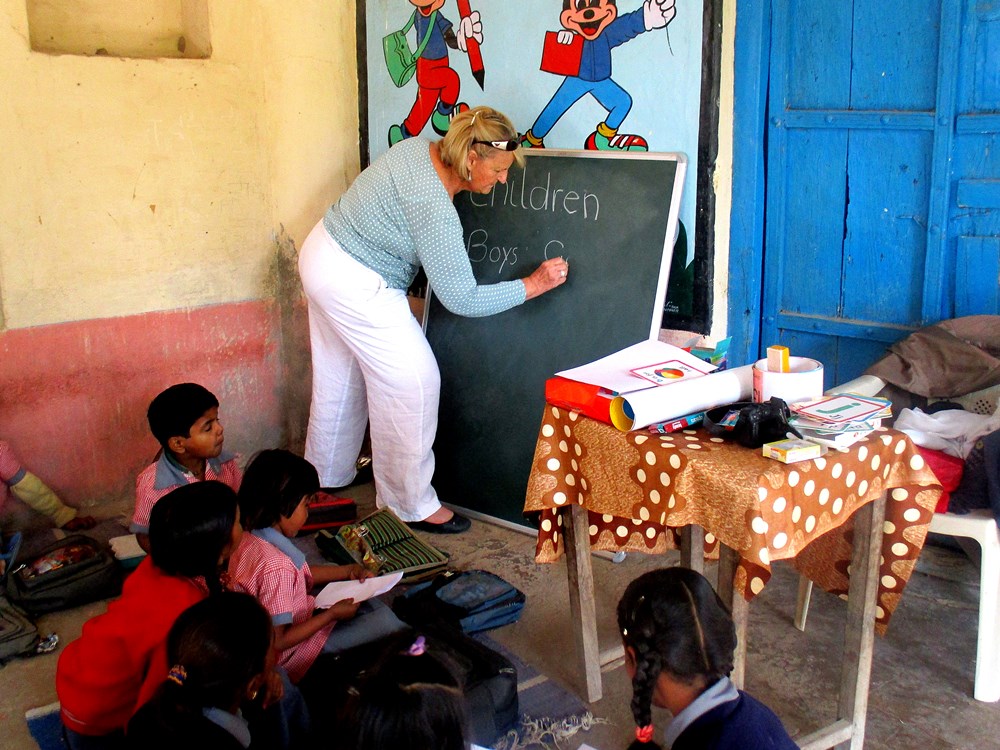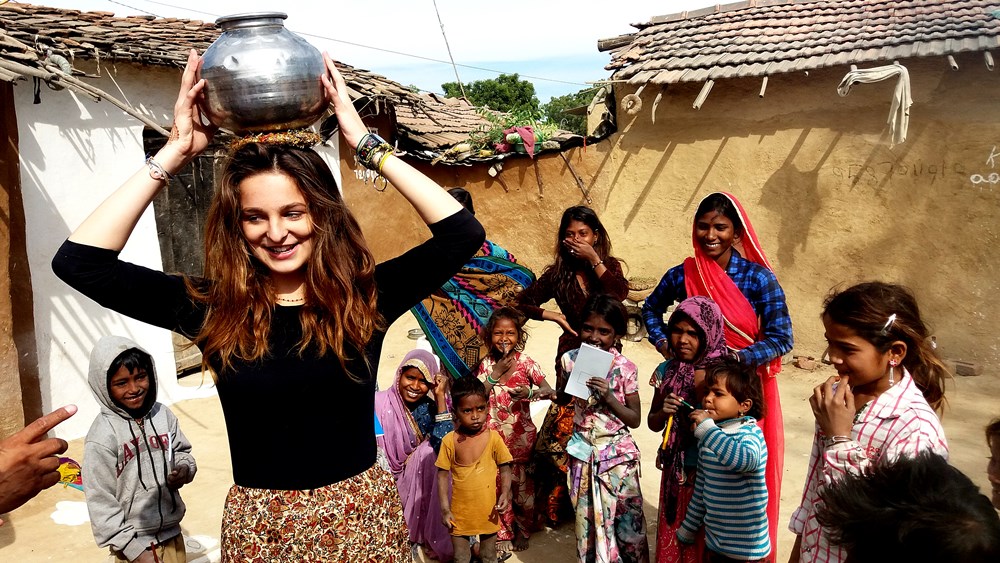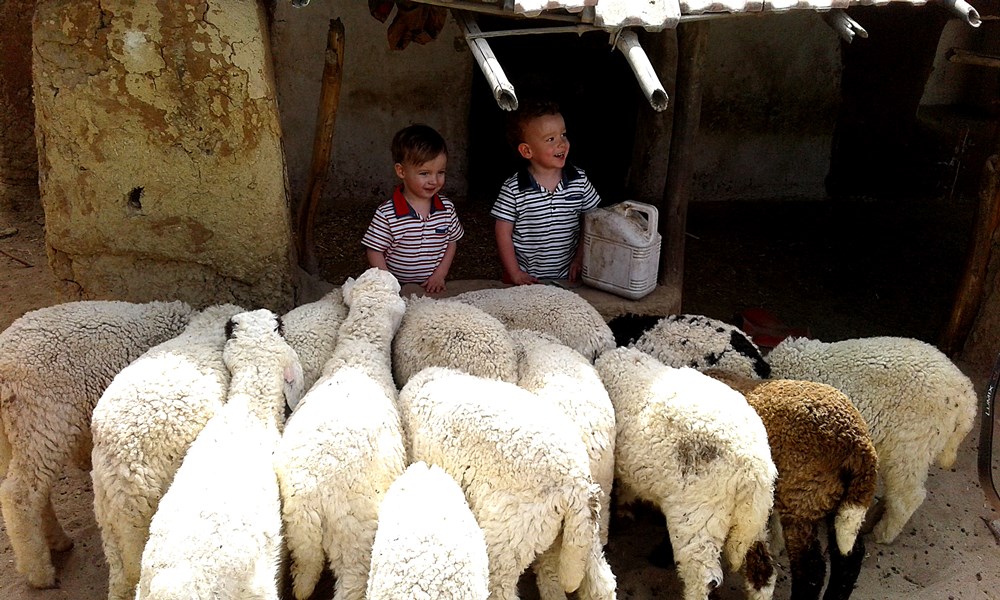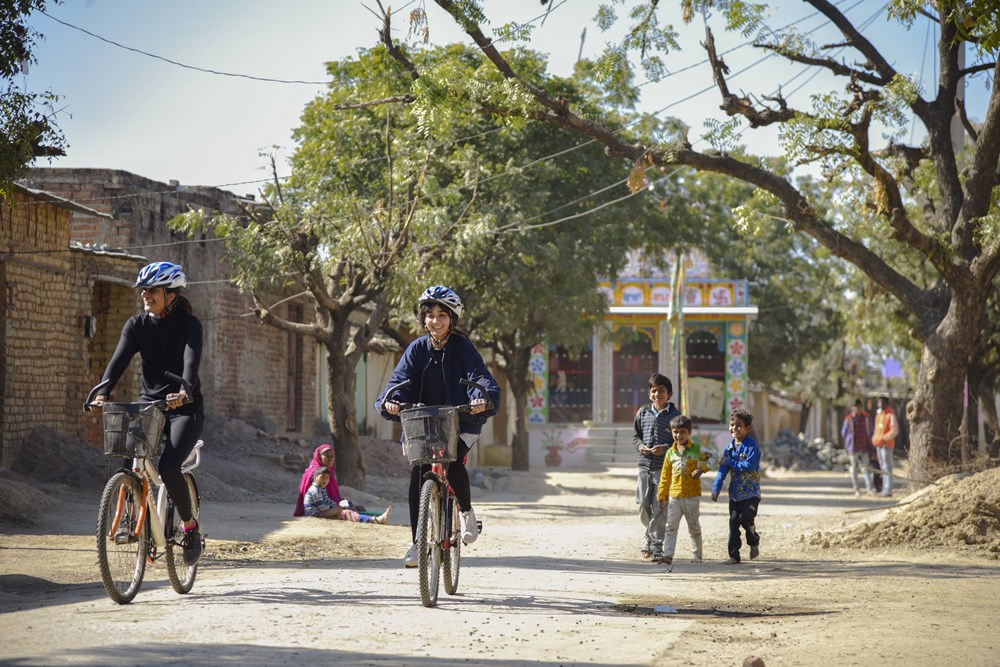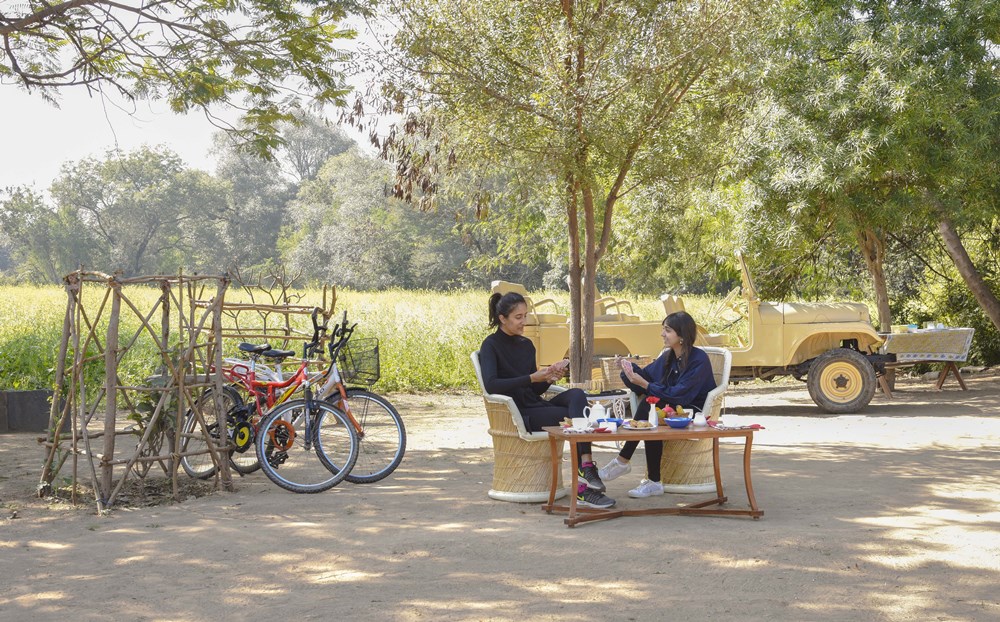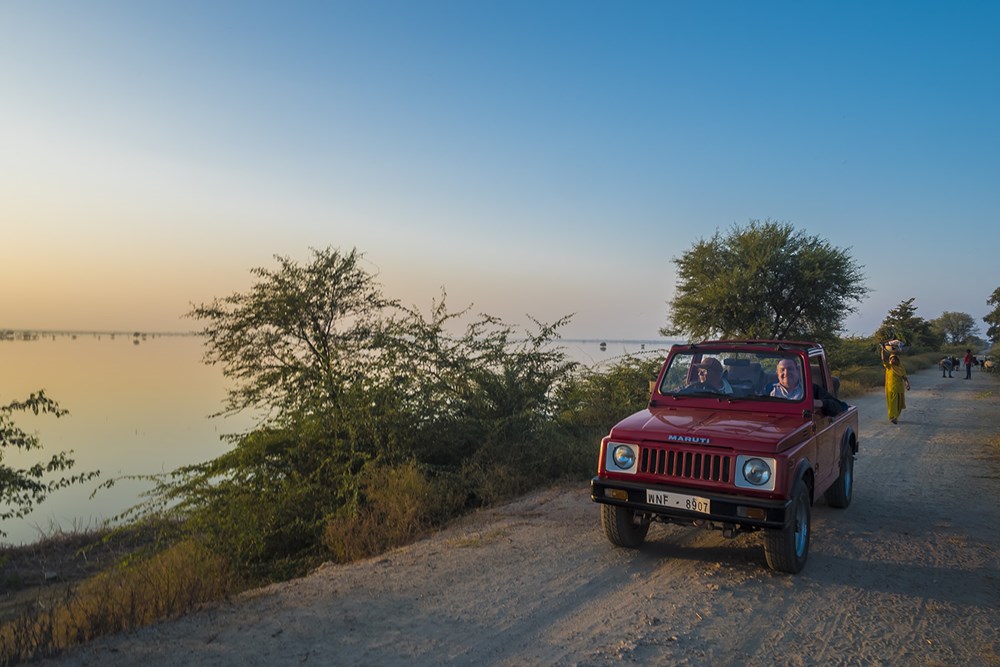 Experiences
For those who don't want to venture far, the estate with its orchard farms, lakes, and lush foliage is an easy saunter.  Boat rides are organised on the lakes, guests can also take a long stroll in the estate, ride bicycles, or even use the services of the resident bullock cart to explore the estate. The waterways not only harvest rainwater but also provides a wetland home to over a hundred species of birds where guests can go birdwatching/bird photography with a trained naturalist.
One of the signature experiences includes an evening drive to the 400-year-old Fort Dhikola for tea and snacks while watching glorious sunsets over the settlement below or for sundowner drinks and curated Champagne dinners.
Guests have the opportunity to visit the surrounding tribal villages of some of India's oldest and largest tribes, the Bhils, the Minas, the Lohars, and the nomadic Rabaris to experience the raw beauty, rustic charm, and life in rural Rajasthan.
Other local excursions include visits to local temples, bazaars, and local artisans. At Shahpura guests can visit the joshis and learn the ancient art of phad painting, a style of religious scroll painting and folk painting.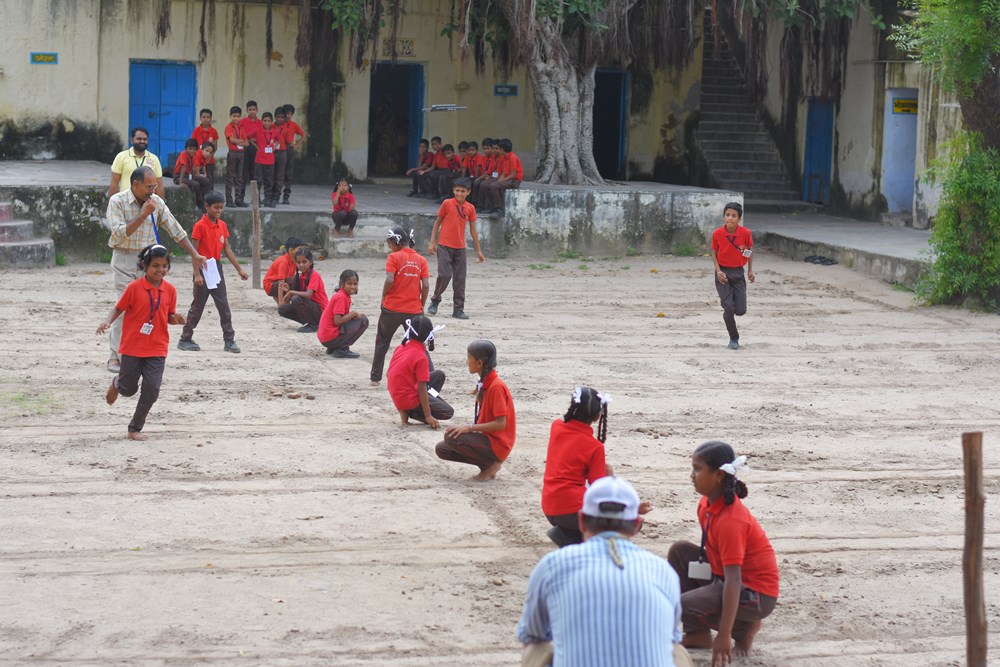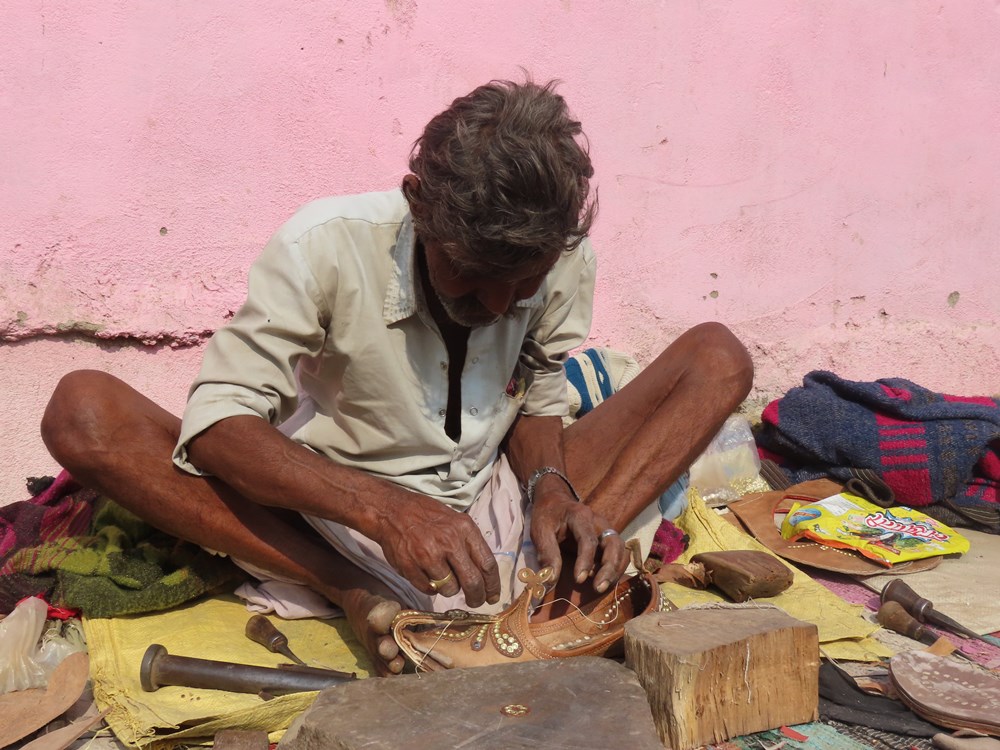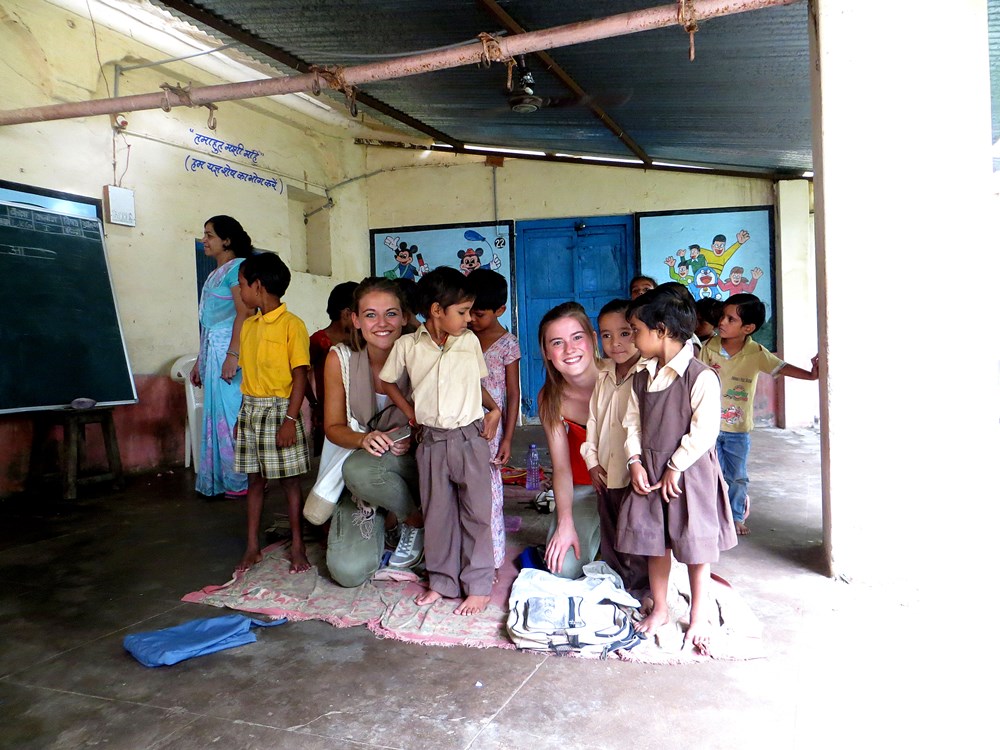 Sustainability and Responsible Tourism:
This tradition of environmental and social consciousness is the core ethos of Shahpura Bagh carried on for many generations starting from the original founder of the royal state of Shahpura and Fort Dhikola, Rajadhiraj Nahar Singh who mortgaged the family wealth to create the first rainwater harvesting system in the region. Today, it is Shahpura's lifeline and has created a strong spirit of community.
Sustainability and philanthropy are a guiding legacy with the family working closely with communities across several platforms including education, medicine, promotion of tribal arts and the development of the community. Shahpura Bagh has started and supported various local causes including school improvement and expansion projects, particularly those that encourage girls' education.