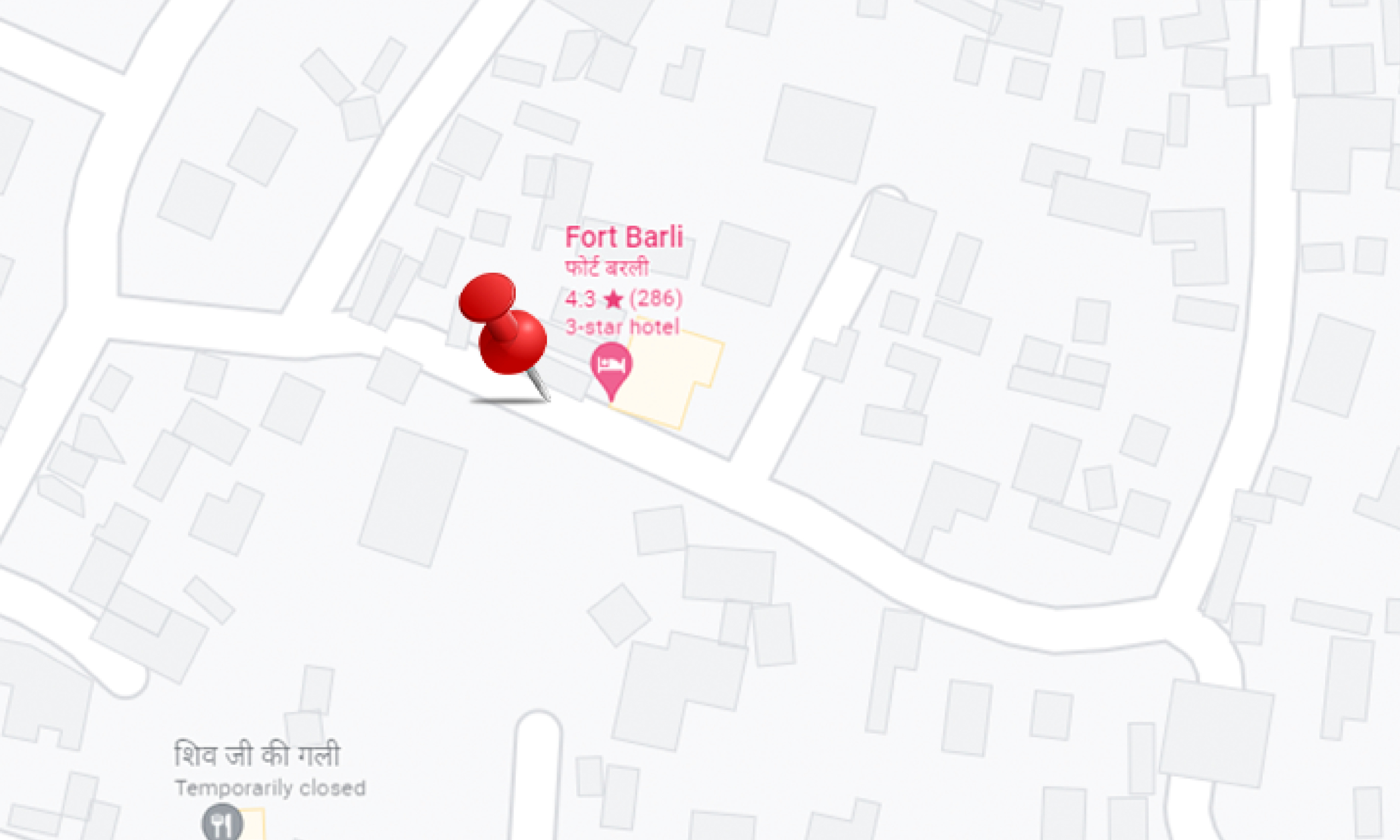 Location
Fort Barli is located in the village of Barli on the National Highway – 48 in the Ajmer district.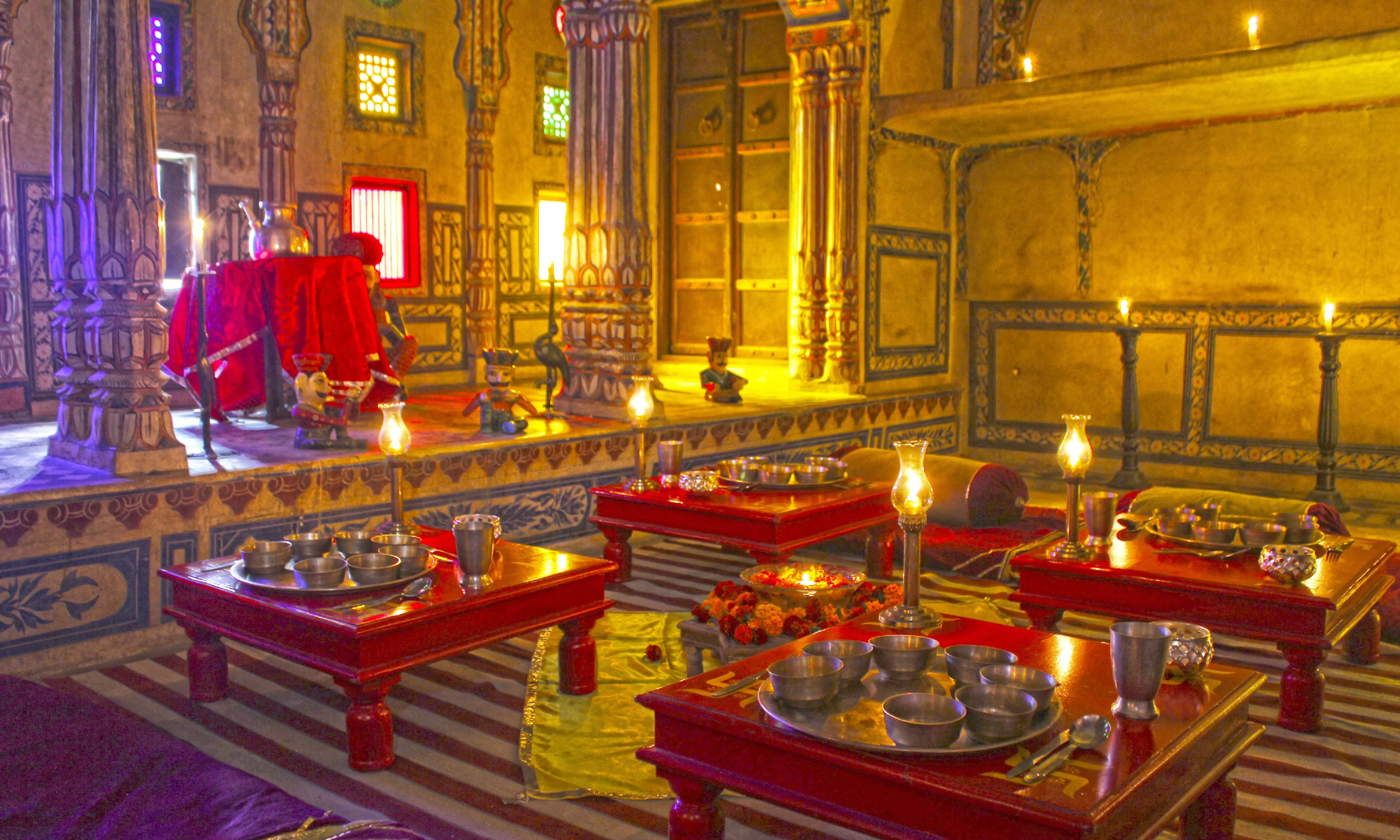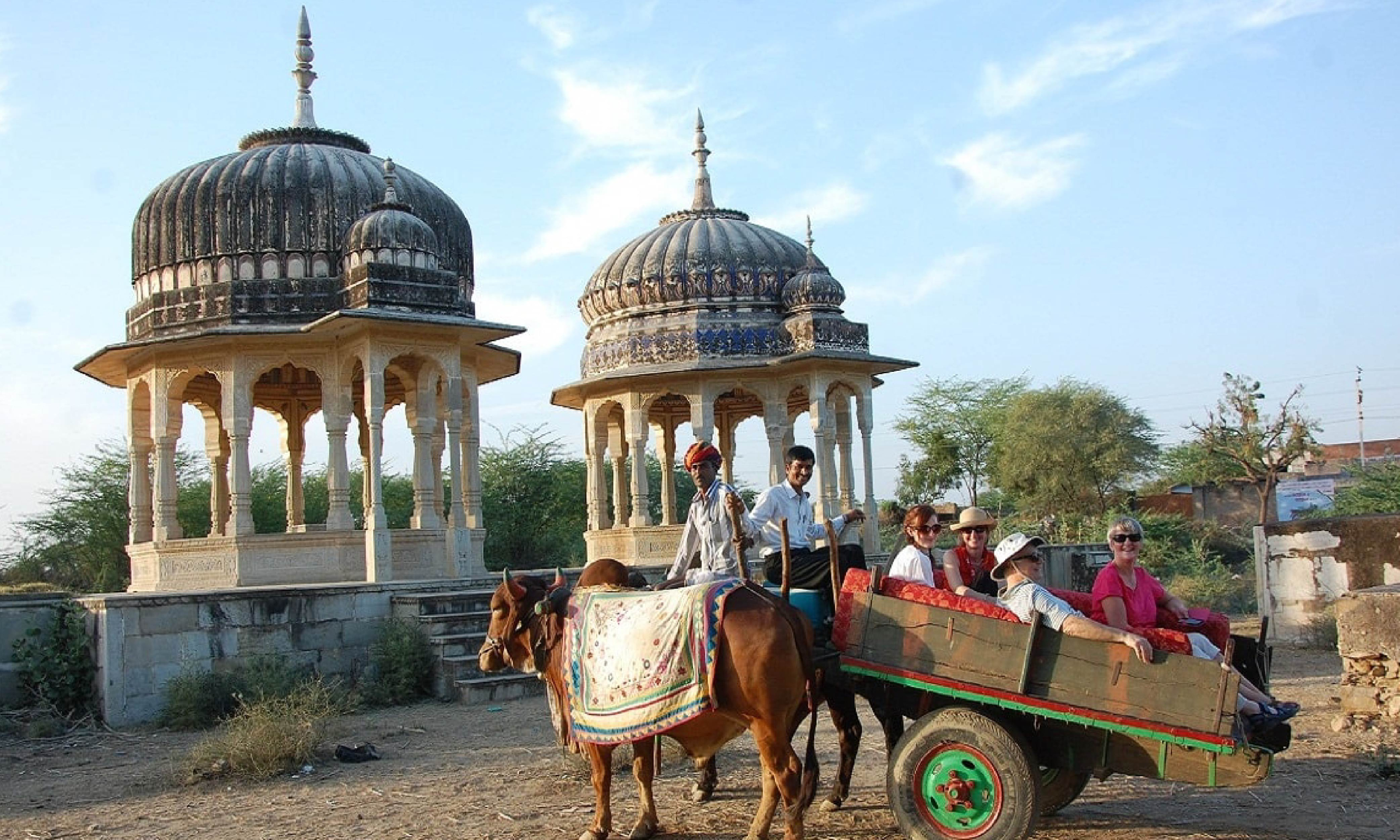 Things to know
The nearest airport is Kishangarh airport (95 km), while the nearest railhead is Bijainagar Railway station (8 km).
There are plenty of activities to soak in the local culture: from bullock cart safaris and dressing up in the Rajputana garb to traditional royal dinners and cooking demonstrations.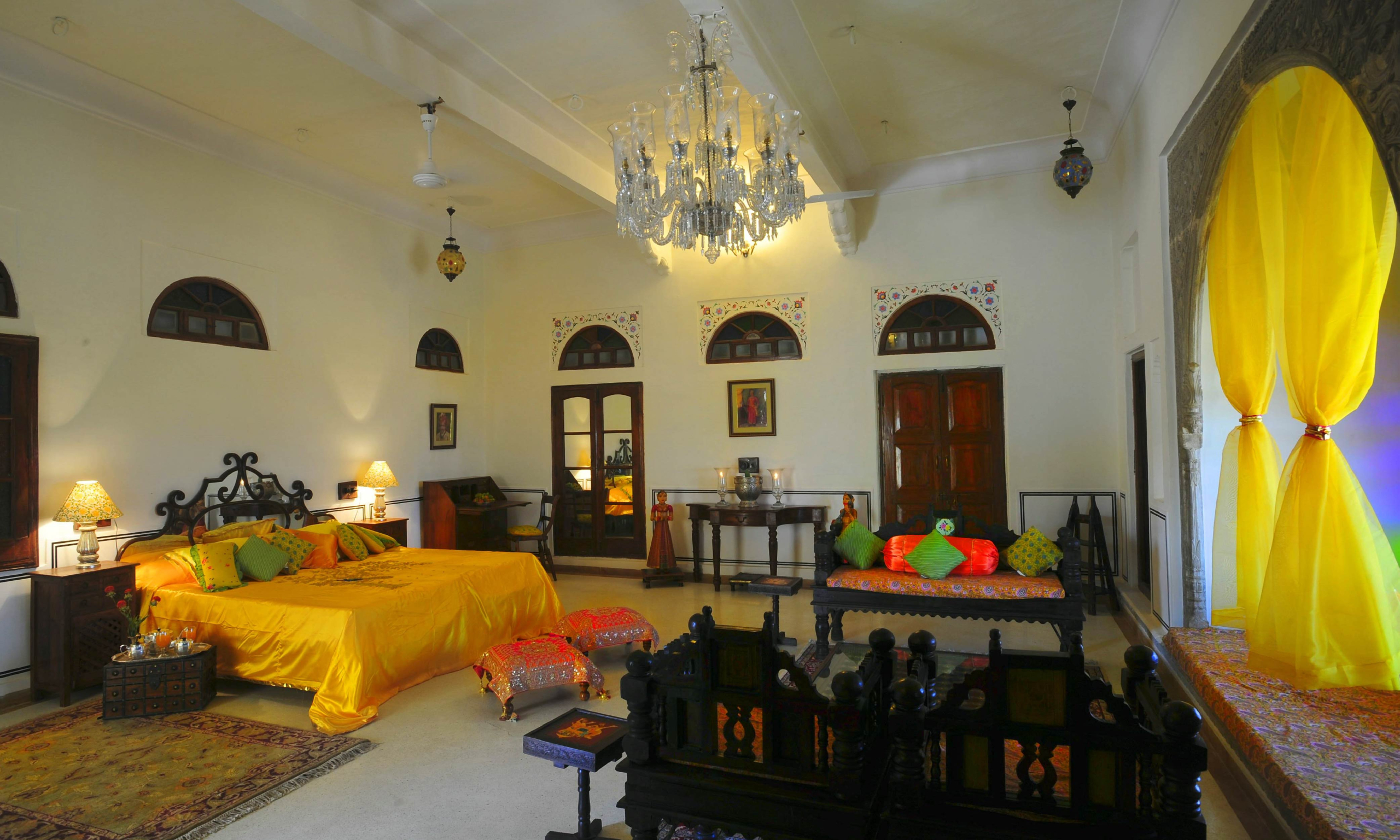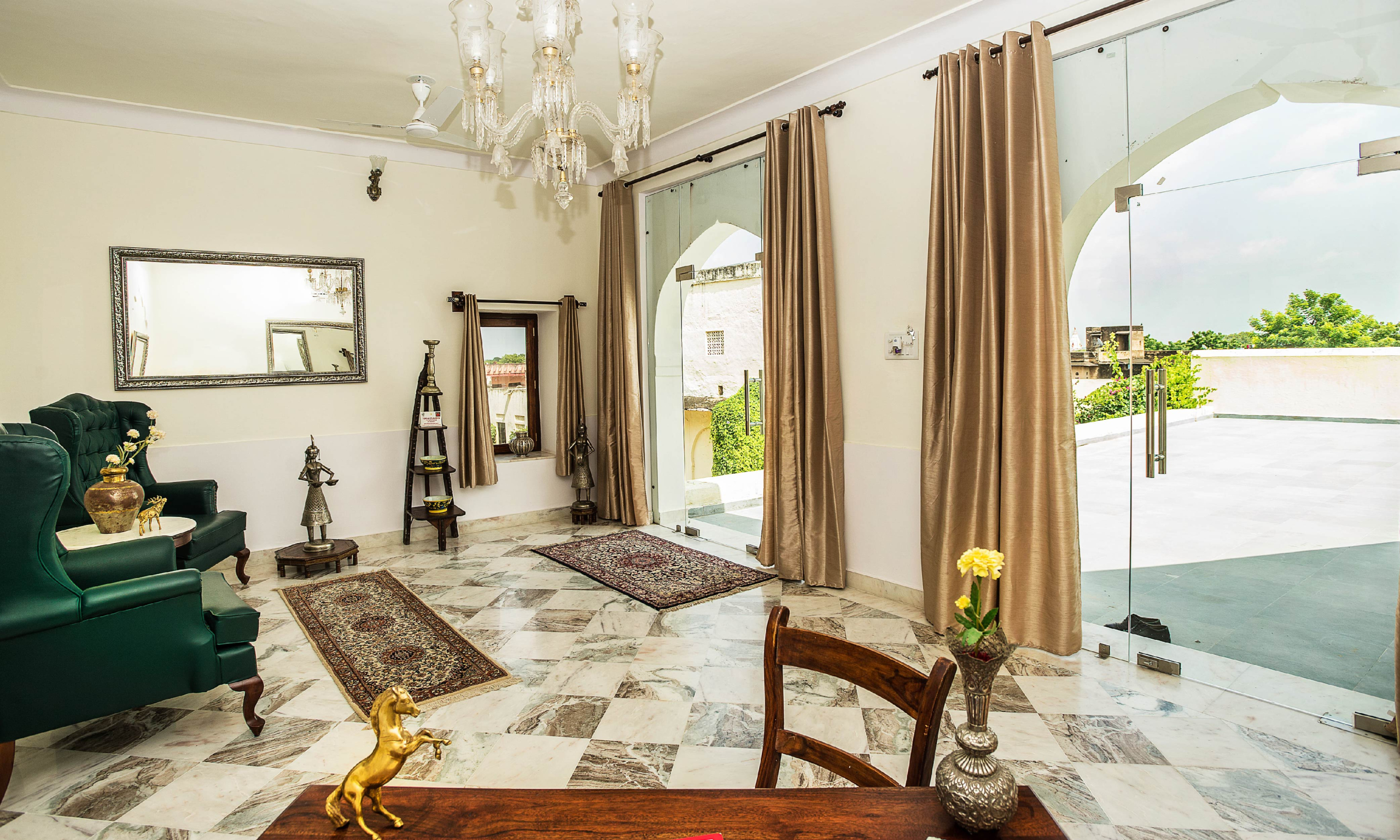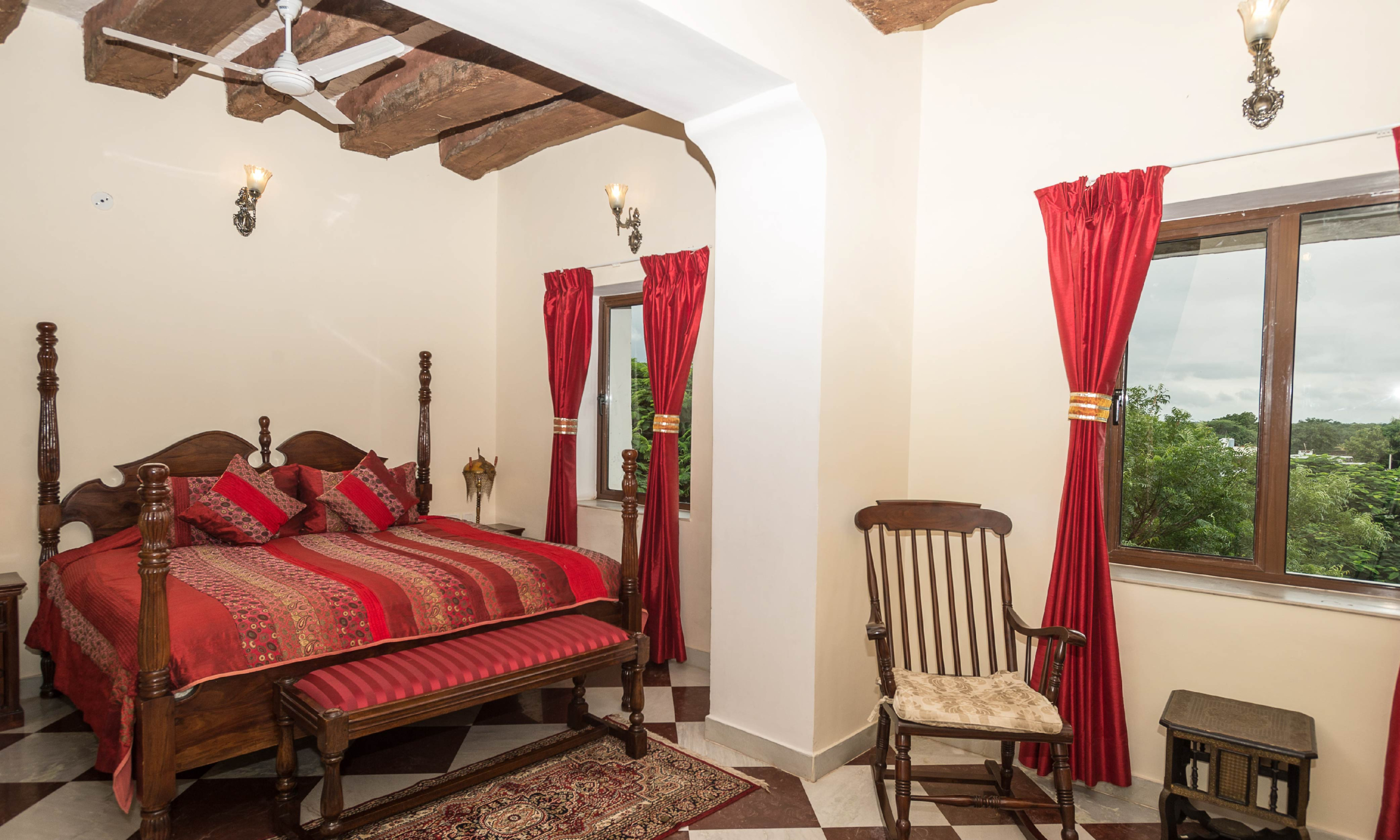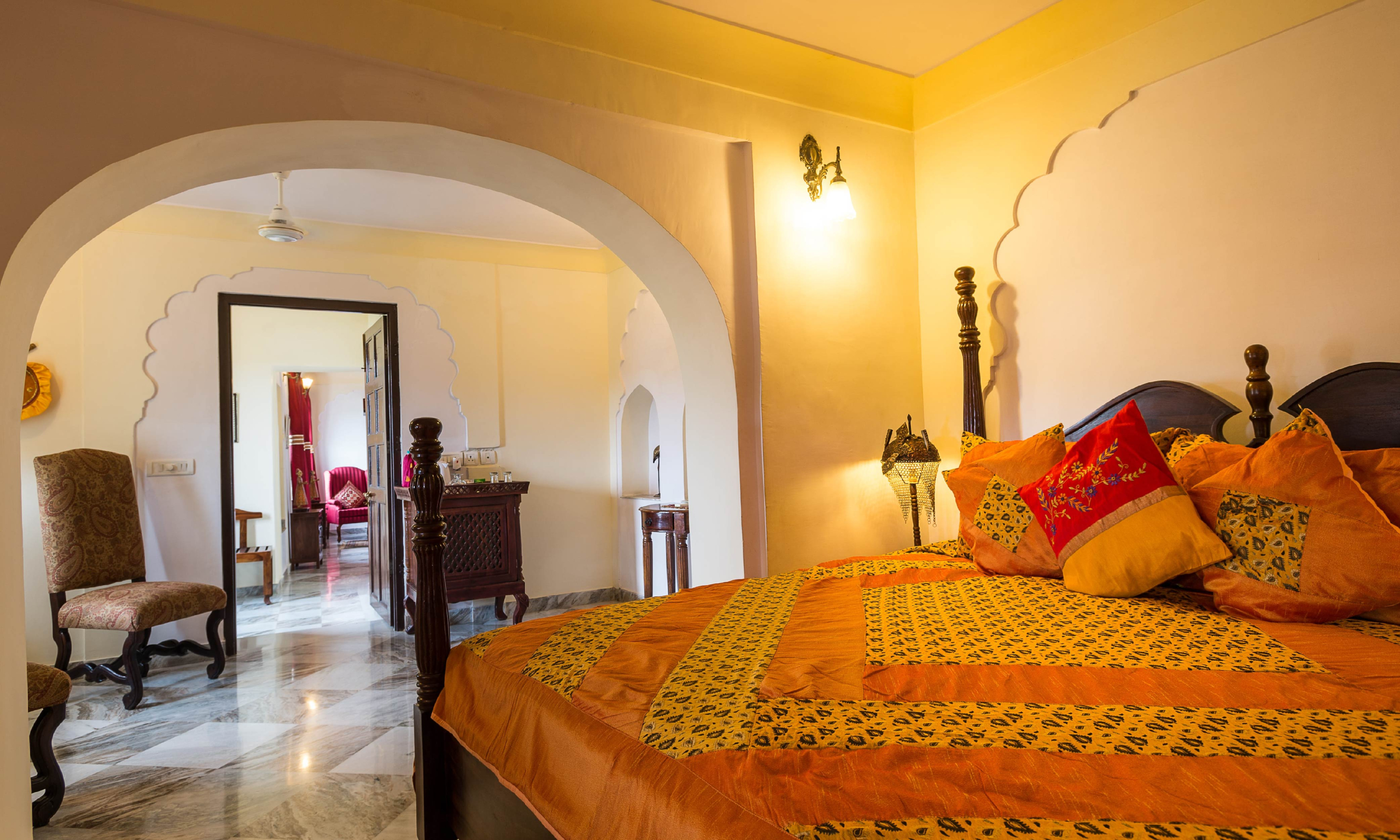 Rooms & Suites
Each one of the eight air-conditioned rooms is unique and individually styled and features distinct Rajasthani décor with antique furniture and traditional stained glass windows. While some rooms have sit-outs overlooking the lawn, others open out to courtyards.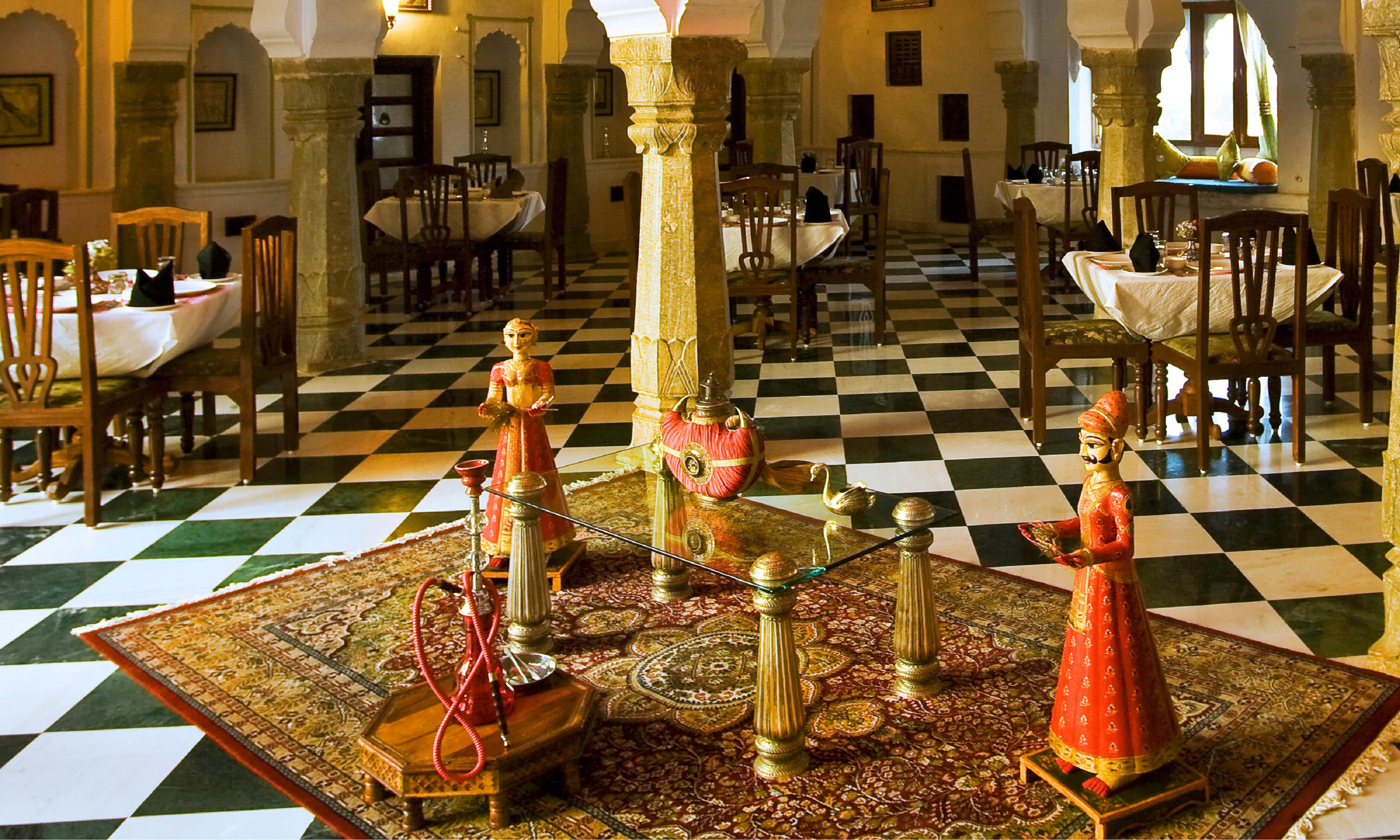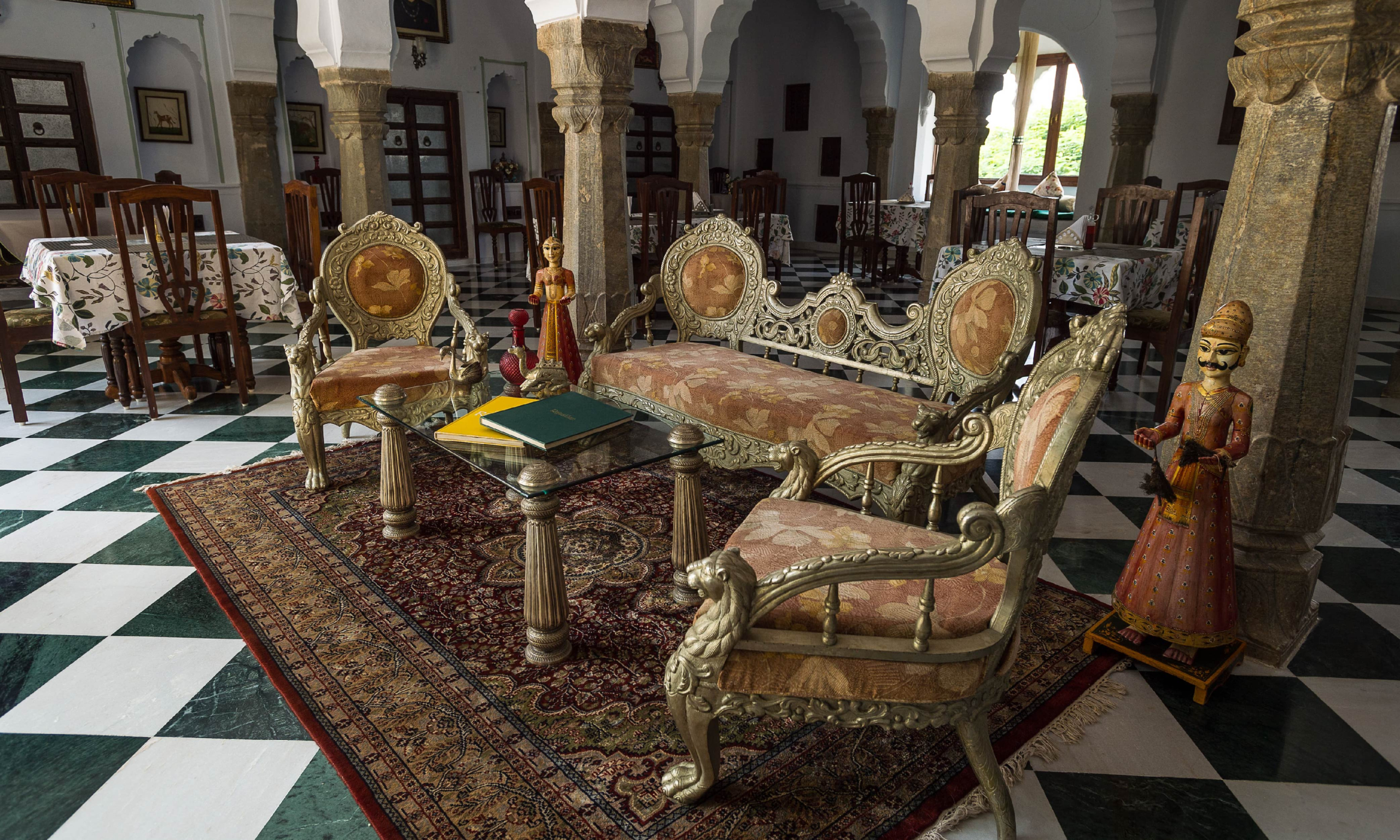 Restaurants & Bars
A choice of regional, traditional Indian, and Continental dishes make up the menu. Meals are served in a large dining space that formerly served as the durbar for the king. Food is customized according to guests' needs; evening meals are usually traditional royal repasts.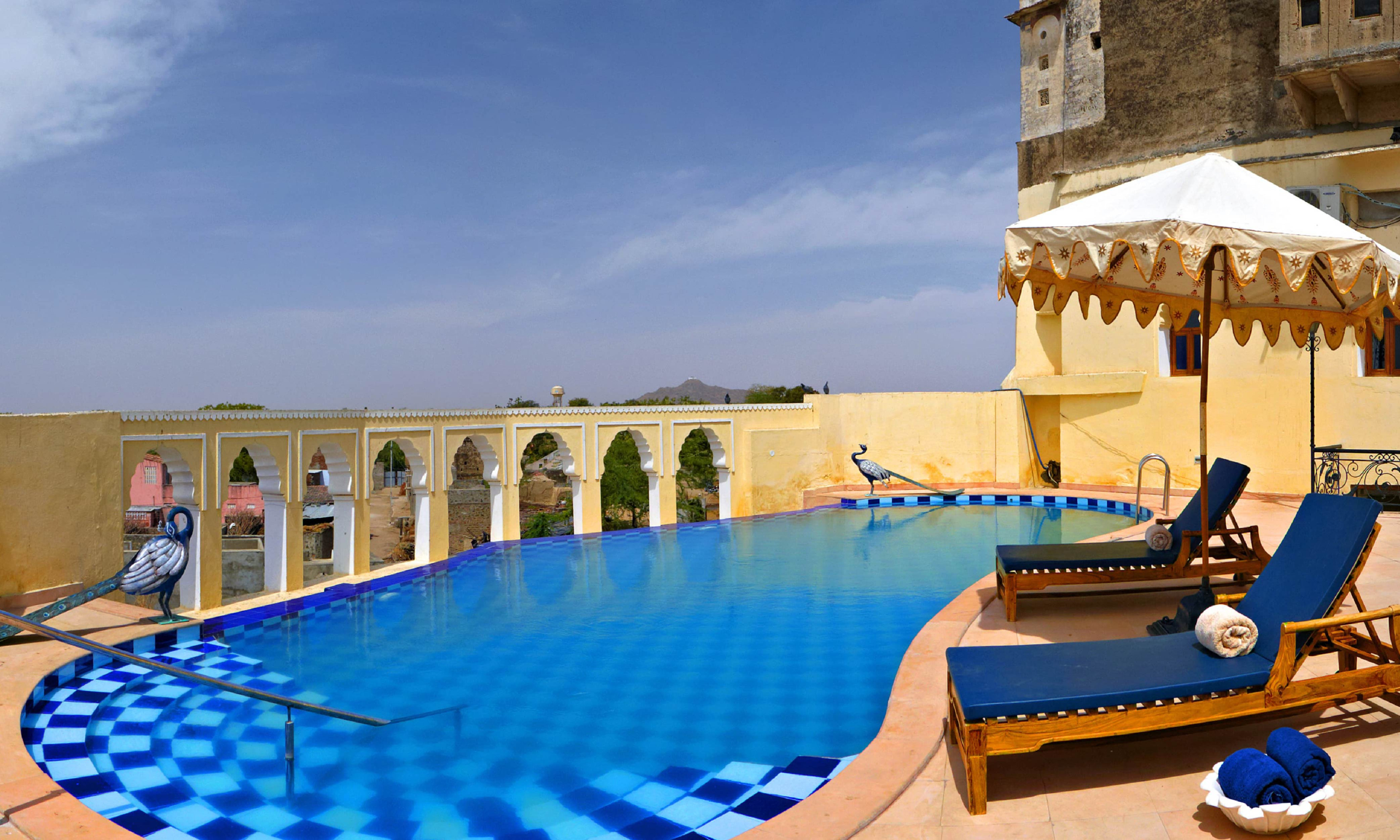 Spa & Wellness
The hotel has no dedicated spa, but guests can opt for massages and bespoke treatments from the master therapist at Fort Barli. Guided Yoga sessions are held in the morning for a great start to the day. Other services include astrologer services and henna hand art on prior appointments.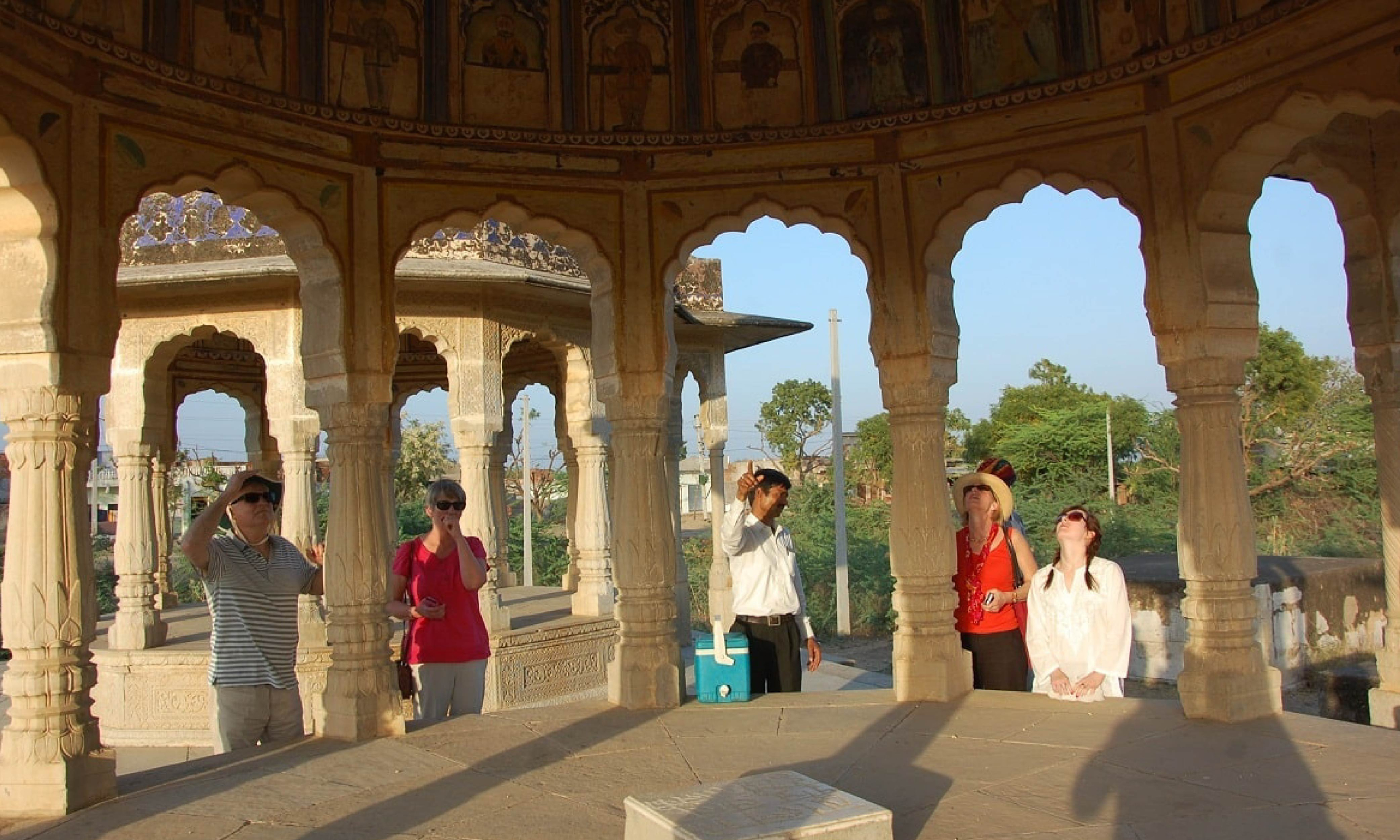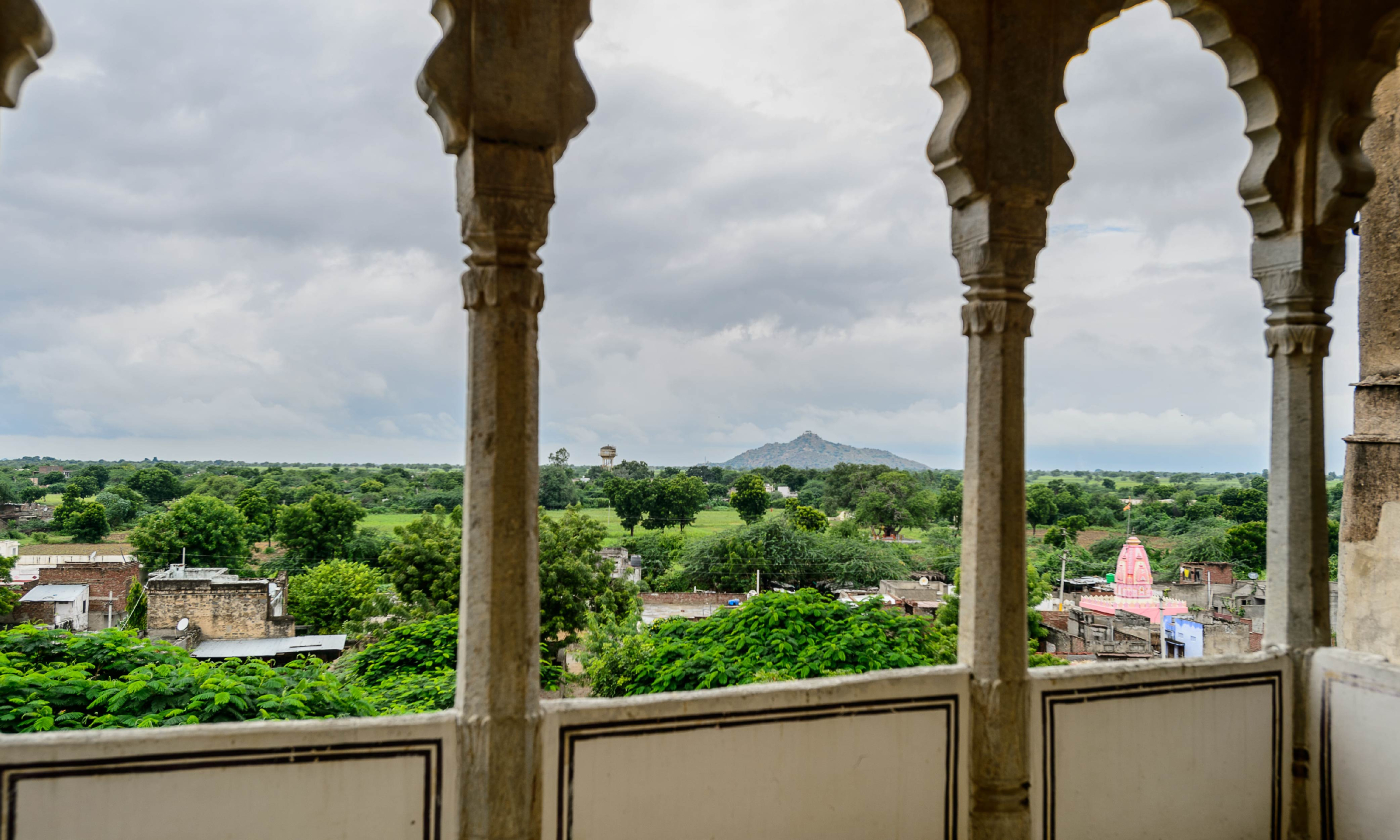 Experiences
Fort Barli is a haven of tranquility surrounded by beautiful countryside. Days are best spent relaxing in the courtyards or in the pool. Signature experiences include birding around the nearby water body, and a guided bullock-cart tour of the Barli village, a small sleepy hamlet in the Ajmer district of Rajasthan.